Israel's new airport to drive Red Sea tourism
Israel has opened a new airport in the Red Sea resort of Eilat as it seeks to drive tourism to the region and grow its international air links.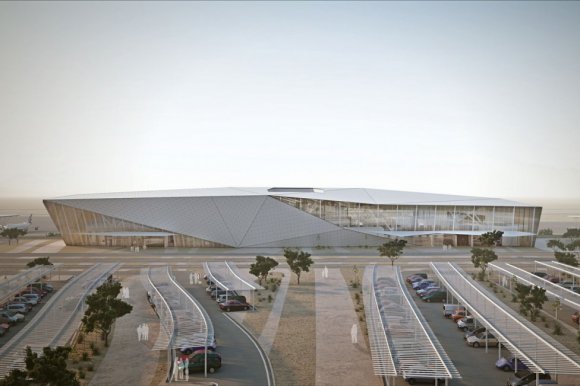 Ramon International Airport, located about 19km north of Eilat and next to the boarder with Jordan, has been officially opened by Israel's prime minister Benjamin Netanyahu.
The $446m greenfield airport will initially handle domestic services for Israeli carriers Arkia and Israir ahead of international flights beginning at a later date.
It will gradually replace the bases of Eilat and Ovda, providing a new gateway for tourists seeking to access the Red Sea holiday destination.
Eilat is currently used for the domestic services from Tel Aviv and Haifa while Ovda, located about 60 km north of the city, is an existing military base that opens during the winter season only for international flights from Europe.
Once fully operational, Ramon International Airport will cater for both domestic and international travellers and will initially have the capacity to handle up to two million passengers a year. Israel Airport Authority said further expansion is planned to increase capacity to 4.25 million by 2030.
The 34,000 sq m terminal has 32 check in desks, self check-in areas, and parking spaces for more than 30 aircraft. The 3,600-meter long and 45-meter wide runway is also able to serve all types of aircraft.
Ramon International Airport is named after Ilan Ramon, the first Israeli astronaut, who perished in the Space Shuttle Columbia disaster, and his son Assaf Ramon who died six years later when his F-16 fighter jet crashed over the Judea and Samaria Area.
Initial approval for the project was first given in 2003, but it was a further seven years before the Israeli government gave the final sign off. Work on the airport, located 19 km north of Eilat, started in 2013.
The existing Ovda Airport has prospered in recent years following Israel's Open Skies agreement with the EU, which was ratified in June 2013 and opened up flights between any airport in the EU and Israel.
According to figures from OAG Schedules Analyser, the total number of departure seats from Ovda has jumped from 31,874 in 2013 to 195,969 in 2018.
Low-cost carriers have been a major driver for the growth, accounting for 82 percent of all departure seats last year. Ryanair in particular has been a major contributor, increasing two-way capacity on services to Ovda by 96 percent in 2018 to 219,429 available seats.
Ovda's route network (winter 2018-19):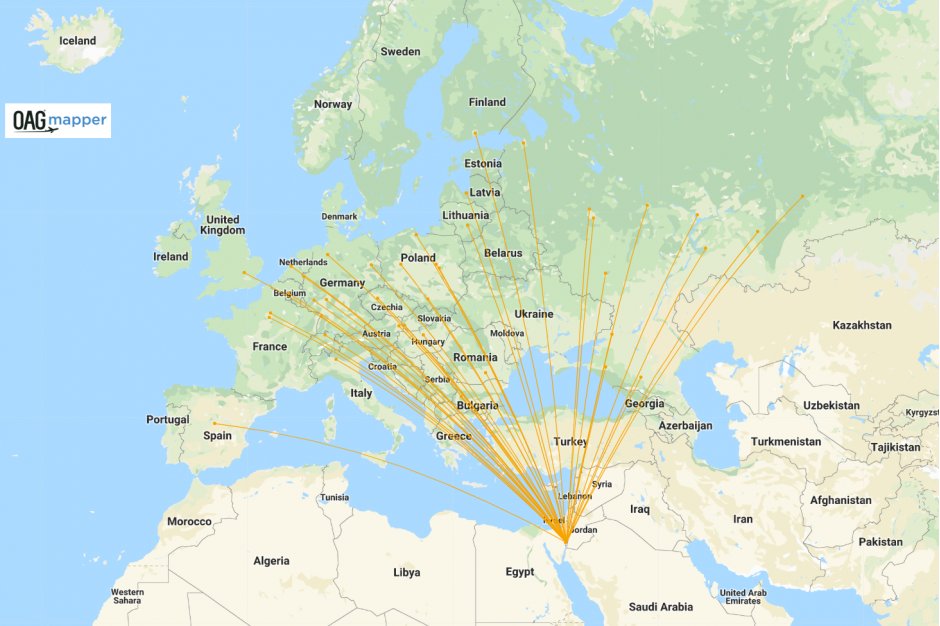 The opening of Ramon International Airport comes just weeks after Eilat was ranked in sixth place on The New York Times' list of top destinations to visit in 2019.
The publication said: "With the opening early this year of Ramon Airport, set in the dramatic Timna Valley and capable of handling four million international transit passengers a year, the world will finally get a direct route – with non-stops from Munich and Frankfurt on Lufthansa, and budget carriers flying in from Prague, London and across Europe.
"New hotels, including the luxurious Six Senses Shaharut, opening just in time for Israel's turn at hosting the Eurovision 2019 song contest, are ready for the crowds."