Brussels Airlines to build on Africa expertise
Known primarily for its expertise in the African market, Brussels Airlines is using parent company Lufthansa Group to help it expand its horizons.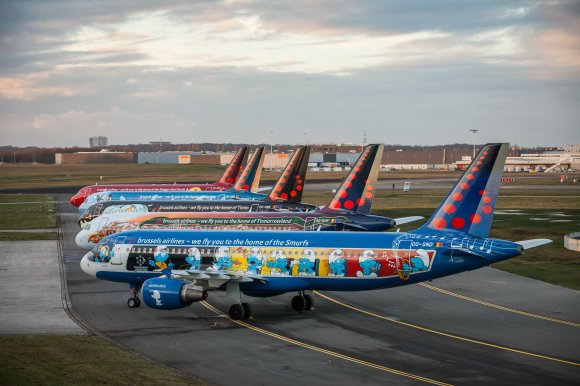 The year 2018 started positively for Brussels Airlines, which carried nearly 600,000 passengers in January, some 15 percent up compared with the previous year. The seat load factor was up too and the number of flights down, a result of replacing 100-seat AVRO jets with much larger Airbus A320s capable of carrying 180 passengers.
In short, productivity and efficiency were on the rise. In many respects, the trends established in that first month set the tone for the rest of the year. There were new destinations and new aircraft. In April, for example, Brussels Airlines added Split to its Croatian portfolio, followed by Zadar – an innovative decision to open up the northern Dalmatian coast – a month later.
The new services joined Zagreb and Dubrovnik on the Croatian network. Meanwhile, plans for the overhaul of the long-haul fleet continued.
Brussels Airlines is welcoming seven Airbus A330-300 aircraft to replace older Airbus models, a renewal programme that started in December 2018 and will be completed in 2019. The new aircraft are equipped with an entirely revamped cabin, including a premium economy section – the first time the airline has ventured into this niche market segment.
Aside from a fresh cabin product, the new fleet will come complete with an engine type – the Rolls-Royce Trent 700 – that is already in use at several other airlines within the Lufthansa Group.
Brussels Airlines is a 100 percent-owned subsidiary of the group, so the engine choice means Brussels Airlines' maintenance and engineering division will enjoy the savings in cost and complexity that arise from standardisation. The engine also delivers a significant improvement in terms of environmental performance, reducing fuel burn and CO2 emissions.
The African expert
The new aircraft are a key component in the airline's network strategy. David Lyssens, vice president of network and transversal planning at Brussels Airlines, says the development of new destinations is based on three pillars: Africa, Europe and the North Atlantic. "In general, new destinations in all three travel regions are continuously investigated to respond to market needs," he says.
"As the Africa expert, the African continent remains key to us and we will continue consolidating our network by increasing frequencies, providing our guests with even more flexibility. At the same time, we remain open for opportunities and are looking for new markets that could be of an added value to our guests."
In 2019, the airline will add three extra flights per week to Banjul in Gambia, making it a daily service, and will operate three out of the seven weekly frequencies to Dakar in Senegal as a direct flight, without a stop in another African airport. It will also increase services to Ghana's Accra, Freetown in Sierra Leone, Togo's Lomé and Monrovia in Liberia.
Perhaps the more telling changes in the African network are administrative in nature, however. Even though Africa is at the core of Brussels Airlines' intercontinental planning, the carrier's activities in Africa are now dependent on group rather than individual success. African sales for the Lufthansa Group – which offers some 311 weekly departures between Europe and Africa – have been consolidated.
That means Austrian Airlines, Brussels Airlines, Edelweiss, Eurowings, Lufthansa and SWISS – all part of the group – have now fully aligned their sales structure in Africa, part of the Lufthansa Group's "one face to the customer" strategy that plans to offer harmonised products and services throughout the world. Lyssens believes this recent integration of the sales forces facilitates exchanges between the airlines on market trends and developments and benefits Brussels discussions.
"Since November 1, 2018, the sales and commercial activities of the entire Lufthansa Group in 24 markets in sub-Saharan Africa have been located in Brussels at the headquarters of Brussels Airlines," Lyssens explains. The choice of Brussels is an obvious one given the airline's dense network of 23 destinations on the continent, mostly focused on West and Central Africa. The idea is that Brussels Airlines' extensive experience in the region will be able to filter through to the other carriers.
At the announcement of the integration, Dr Stefan Kreuzpaintner, VP sales, EMEA, of the Lufthansa Group, noted that the group's customers will now benefit from a single point of contact and a continued local presence.
"This enables us to be close to our markets and customers, to serve their specific needs and to develop harmonised offerings in the future," he said. "Our sales colleagues can now offer all our brands with joint products and packages."
Twin approach
Despite its African interest, Brussels Airlines remains committed to navigating the maelstrom of European aviation. "In Europe, we are focused on the reinforcement of our business destinations and, at the same time, on the further development of our leisure offer," says Lyssens.
A close working relationship with Eurowings – Brussels Airlines is part of the Eurowings Group, which, in turn, sits within the Lufthansa corporate structure – is central to this twin approach. The relationship largely shifts long-haul services to Brussels Airlines with Brussels Airport the focal point. Importantly, Brussels Airlines will also be responsible for expanding the joint network to airport bases in the French- and Dutch-speaking part of Europe.
The strategy will start to take shape in 2019. It is not yet designed to separate the airlines' respective expertise and branding completely. Both airlines will continue to operate long-haul and short-haul flights out of their respective bases: Brussels, Cologne, Düsseldorf and Vienna. But, perhaps as a sign of things to come, Düsseldorf has become an i mportant base for Brussels Airlines.
It serves US destinations New York, Fort Meyers and Miami from the German city on behalf of Eurowings. Although Brussels Airlines is determined to remain strong in Belgium first and foremost, the Eurowings relationship is designed to allow the carrier to stay ahead of the curve in terms of European consolidation.
The hitherto fragmented European landscape is slowly converging into airline groupings, and the Eurowings deal means Brussels Airlines is well positioned to take advantage. Meanwhile, the European winter season will see a lot of adjustment to the carrier's network. There are two new destinations: Kiev (Ukraine) and Wroclaw (Poland). The former has been served four times a week since October 2018 and, as of February 2019, there will be a thrice-weekly service to the latter.
Moreover, the airline has announced additional frequencies to existing destinations, including Alicante, Billund, Bordeaux, Faro, Geneva, Lisbon, Malaga and three of the Greek islands – Crete, Kos and Rhodes. Further afield, increased tatl competition has forced the airline to respond with new products.
"Concerning our North American destinations, they are important for our point-to-point traffic but also for our Africa feed," says Lyssens. "We will continue focusing on these key feeder markets."
A new Economy Light fare has been introduced in an attempt to boost business. The offer applies to passengers who are travelling with hand luggage only and who do not require any flexibility in their ticket choice. The move follows the successful implementation of a similar product in Europe in 2014. Brussels Airlines serves New York, Washington and Toronto direct from Brussels.
Progress in partnerships
Despite the numerous success stories in 2018 for Brussels Airlines, it certainly hasn't all gone according to plan. Its Mumbai flights, which were launched in March 2017, stopped in early January 2019 for economic reasons, with the carrier admitting "the route does not deliver the anticipated results".
Mumbai was a leap of faith for Brussels Airlines and the experience in this new market has taught the airline to look to its existing partnerships to deliver. Collaboration with its hub airport to ensure the infrastructure is aligned with the airline's growth strategy is central to all developments. "It goes without saying that the cooperation between Brussels Airlines and Brussels Airport is a very close one," says Lyssens.
"This said, growth is not only a matter for the airlines and the airports. To facilitate qualitative growth, all system partners need to perform to the best of their ability: airlines, airports and air traffic control.
"It's no secret that summer 2018 in Europe was a challenging one for nearly all airlines and airports," he adds. "More than a third of all European flights were delayed. This is, of course, unacceptable for the entire aviation industry and that's what all involved parties need to work on."
Brussels Airport is also important in Star Alliance terms. It is the fifth-largest Star Alliance hub worldwide and so plays an important role in the network development of all Star Alliance members, and not just Brussels Airlines. The long-haul network to and from Africa and the 90-plus European destinations are "an asset to our Star Alliance partners" believes Lyssens.
While Star Alliance can influence destination choice, the key to success on any new route, according to Lyssens, is local demand and the long-term travel potential.
"Next to that is the long-haul feeding potential towards our African and US destinations," he adds. "And seasonality and the airport costs are of high importance when establishing our overall network reach."
Brussels Airlines rose out of the ashes of Sabena and has endured a lot in its short history. But living true to the adage that "what doesn't kill you makes you stronger", it has clawed its way to a unique offering in the market, combining innovative individuality with structured consolidation, short-haul efficiency with long-haul endurance and shrewd strategy with tactical flexibility.
Brussels Airlines has achieved something Brexit never will. It has made the Belgian capital synonymous with astute and speedy decisions.