Interview: Virgin Australia's Russell Shaw on the carrier's network
Virgin Australia's Russell Shaw speaks to Routesonline about the carrier's network plans, including the importance of China and the strong competition on trans-Tasman routes.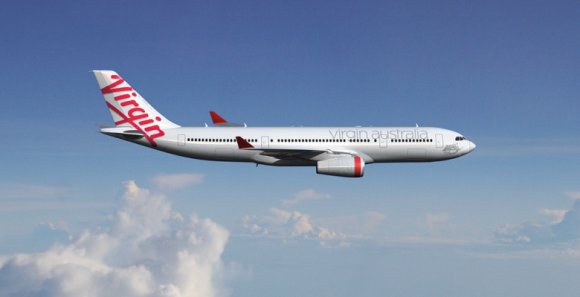 Ahead of his participation at Routes Asia 2019, Virgin Australia's Russell Shaw, the general manager - network, revenue management and alliances, speaks to Routesonline about the carrier's future network plans.
Find out more about the Routes Asia Conference Programme
An eye-catching addition to your network in 2018 was the Sydney-Hong Kong route, following on from Melbourne-Hong Kong the previous year. How has the latest link to HKG performed?
As with any new long-haul route launch we are still in ramp up mode, building greater awareness of the service across our customer base and attracting new customers across our expanded network. We are pleased with demand thus far and have been pleasantly surprised at the number of passengers connecting over Hong Kong onto our sister airline Virgin Atlantic to and from London.
Given your recent codeshare with Hainan, how important is Greater China becoming? When can we expect you to make a deeper push into that market?
The demand for international travel to and from China has been remarkable, with China recently overtaking New Zealand as Australia's largest inbound tourist market.
This means not only demand growth over Hong Kong, but also more Chinese tourists using our extensive domestic and short-haul international network regardless of which port they are coming from or the international carrier they choose to fly.
We continue to build brand awareness in the greater China market to ensure we capture our fair share of these passengers, and we work closely with the Hainan group as well partner agencies in China to promote Australia as the great tourism destination that it is.
What other international markets are you currently evaluating?
It has been an exciting period over the past 18 months or so with Virgin Australia launching six new routes into Hong Kong, New Zealand and Denpasar.
We see further opportunities in the region to deploy another one to two A330s, and multiple deliveries of the 737Max 8s (from November 2019) and 10s (2022) also open up new short-haul international opportunities.
Your capacity on trans-Tasman routes is scheduled to expand significantly (+17 percent according to latest schedules on OAG) this year, particularly on AKL-SYD, AKL-MEL and SYD-WLG. How competitive is the market? Is there a danger of overcapacity?
The Tasman has been and always will be a ferociously competitive market, with multiple fifth freedom carriers coming in out of the market alongside the home based carriers. While our headline growth figure is reasonably high, we have come out of an alliance partnership where the other airline was flying the majority of services between Melbourne, Sydney and Auckland and all of the alliance services between Sydney and Wellington.
Given these are some of the largest Tasman markets we felt it was essential as a stand-alone carrier to provide a schedule that appealed to our broad customer base, from corporate to leisure and VFR customers.
We have also made some significant enhancements to our product to move towards a fully inclusive offering, simplifying our value proposition and delivering a consistent experience across our entire network that our guests can easily understand and know what to expect.
To date we have been really pleased with our performance on both sides of the Tasman and we are holding our own despite our two largest competitors forging closer ties through a domestic codeshare partnership.