Vietnamese carriers Vietjet and Bamboo firm up fleet expansion plans
Low-cost carrier Vietjet has firmed up an order for 100 Boeing 737 MAX aircraft during a visit by US president Donald Trump to Hanoi. Fellow Vietnamese carrier Bamboo Airways has also agreed to buy ten 787-9 Dreamliners to help it achieve its long-haul ambitions.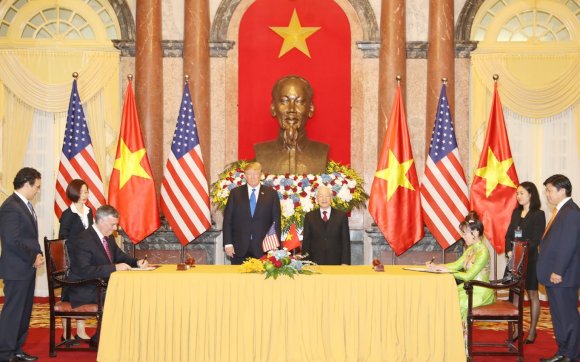 Vietjet has purchased 100 additional Boeing 737 MAX aircraft, taking its MAX order book to 200 jets. The firm commitment comes seven months after the airline signed a Memorandum of Understanding at the Farnborough Airshow.
The deal includes 20 MAX 8s and 80 of the new, larger MAX 10 variant. By ordering 80 MAX 10s, Vietjet becomes the largest Asian customer of the airplane type.
The carrier plans to use the added capacity to meet growing demand across Vietnam, as well as to serve popular destinations throughout Asia.
"The deal for 200 Boeing 737 MAX airplanes today is an important move for us to keep up with our international flight network expansion plan with a higher capacity, thus offering our passengers with more exciting experiences when being able to fly to more new international destinations," said Madam Nguyễn Thị Phương Thảo, president and chief executive of Vietjet.
The order was announced at a signing ceremony in Hanoi, attended by US president Donald Trump and Vietnamese Communist Party general secretary and president Nguyen Phu Trong.
Vietjet placed its first order for 100 737 MAX aircraft in 2016, which set the mark for the largest commercial jet purchase in Vietnam's aviation sector at the time.
---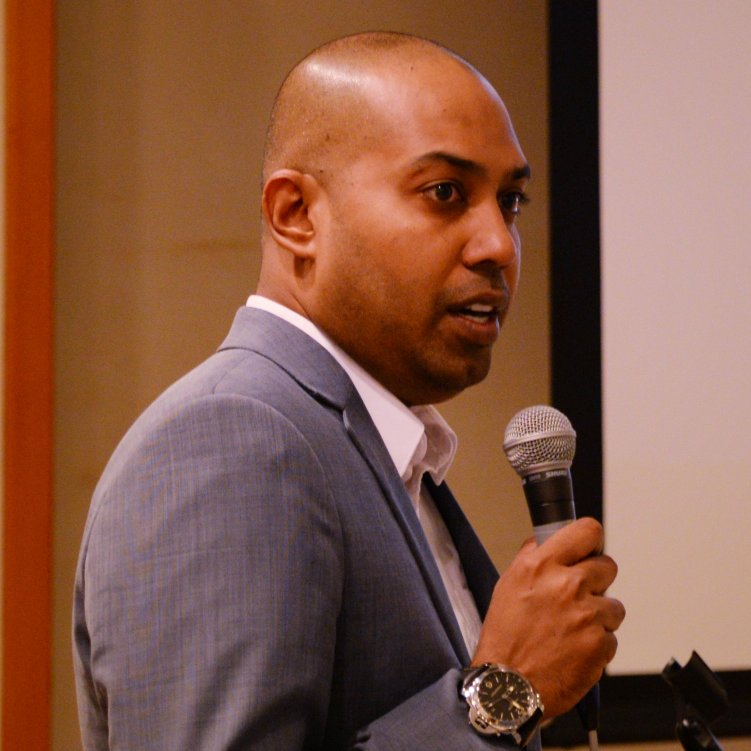 Hear from Jay L Lingeswara, deputy director commercial, strategy and planning at Vietjet, at Routes Asia 2019. He will take part in a panel debate on the future of air transportation in Asia Pacific.
See the full Conference Programme
---
Boeing Commercial Airplanes president and chief executive Kevin McAllister said: "The economic expansion in Hanoi and across Vietnam is impressive.
"Vietjet and the country's burgeoning aviation sector are clearly enablers, helping to stimulate travel within Vietnam and connecting Vietnam with the rest of Asia."
The growth of Vietnam's aviation market has been impressive in recent years. According to figures from Sabre Market Intelligence, passenger numbers have increased from 27.8 million in 2013 to more than 61 million in 2018.
Estimates from IATA suggest the country will have 150 million passengers per year by 2035, placing it among the fastest-growing markets in the world.
In January, Bamboo Airways became the latest airline to enter Vietnam's market when it began commercial operations, offering flights from Hanoi and Ho Chi Minh City to destinations across the country. The carrier plans to offer up to 40 domestic routes in 2019.
It is also is preparing to launch international service to Thailand, South Korea, Singapore, Japan, Taiwan and Australia, before broadening service to other destinations in Asia, Europe, and North America.
At the same signing ceremony as the Vietjet order, Bamboo firmed an order for ten 787-9 Dreamliners. The deal is valued at $3bn according to Boeing's list prices.
"Our long-term vision is to connect Vietnam with key markets in Asia, Europe and North America and the Dreamliner will enable us to launch these long-haul operations," said Trinh Van Quyet, chairman of FLC Group and owner of Bamboo Airways.
"The 787's superior operating economics and efficiency, as well as the passenger pleasing interior of the Dreamliner, will allow us to successfully grow our business while enabling us to better serve our customers."