How HK Express is rising to the challenge
Hong Kong-based low-cost carrier HK Express' Stephen Milstrey speaks to Routesonline about the challenges of building a route network from one of the most slot-constrained airports in the world. He also explains why destinations need to change their thinking when it comes to airline incentive programmes.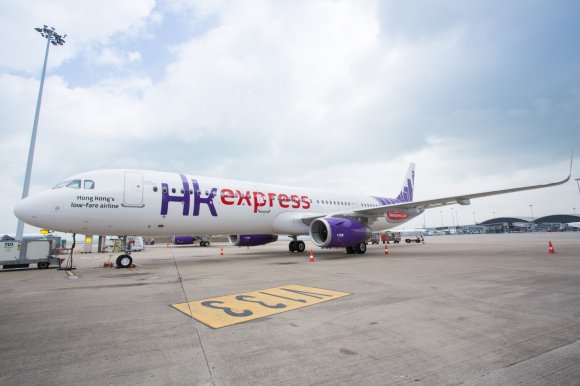 Hong Kong-based HK Express only celebrated its fifth anniversary of being a low-cost carrier last October, but has already clocked up carrying more than 14 million passengers. It expects to hit the 15 million milestone by the end of March 2019.
Much of the airline's strategy so far has focused on growing outbound Hong Kong travel to Japan and South Korea, with the two destinations accounting for about 55 percent and 14 percent respectively of its total seat capacity.
Stephen Milstrey, general manager for network planning and scheduling and a speaker at Routes Asia 2019, says the major markets in Japan continue to be "very strong" as the carrier is able to attract a lot of repeat traffic.
HK Express' latest route to Japan will offer the first direct service between Hong Kong and Shimojishima, a holiday destination that forms part of the Miyako Islands in Okinawa Prefecture. It will start on 19 July 2019 and operate three times per week.
Milstrey says that decision-makers in Japan are increasingly alive to the economic benefits that LCCs can create for smaller destinations - and are therefore more receptive to helping airlines reduce the risks involved in launching a new route.
"The airports and regional governments in Japan are beginning to really understand the high risk associated with launching service to an unserved city and are becoming more creative with new ways of helping to mitigate that risk, so we are constantly on the prowl for new opportunities there," he explains.
---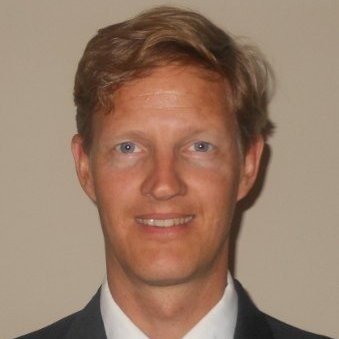 Hear from HK Express' Stephen Milstrey at Routes Asia 2019. He will be taking part in a panel discussion on slot availability alongside the likes of Philip Ireland, manager worldwide airport slots at IATA, and Virgin Australia's Russell Shaw.
See the full Conference Programme
---
HK Express currently operates 11 routes to Japan, including Tokyo-Haneda and Narita, Fukuoka, Nagasaki and Takamatsu. In 2018, it deployed more capacity on Hong Kong - Osaka Kansai than any other route in its network.
Milstrey says that the carrier does not plan to launch any long-haul services in the near future - as its stage length would have to more than double to in excess of ten hours to get to most high-demand destinations - but it is evaluating new opportunities in Southeast Asia in order to better balance its network.
In January, the airline unveiled plans to restart service to Thailand's capital city Bangkok from 31 March 2019. The route from Hong Kong to Suvarnabhumi Airport will operate five times per week using Airbus A320 equipment.
The resumption means HK Express is re-entering an already crowded market, which is currently served by nine carriers. Eight of them operate between Hong Kong and Suvarnabhumi, while AirAsia flies to Don Mueang.
Slot constraints
Milstrey, who previously helped to develop US carrier Frontier Airlines' Denver hub, admits that developing HK Express' network from such a slot-constrained hub is a huge challenge, both in terms of launching new routes and continuing service.
"There is no guarantee that we will get slots in winter 2019 for the new Bangkok service we launch in summer 2019," he acknowledges. "At Suvarnabhumi, we will at least count as a new entrant under the Worldwide Slot Guidelines so we will get priority for any new slots that can be allocated. But at Hong Kong we will have a very difficult time trying to get the slots required for extension of this new service."
To highlight the challenge, Milstrey says that HK Express currently operates a fleet of 24 aircraft - comprising 13 Airbus A320s and 11 A321s - and has four people to manage the schedule. "We needed half that to manage the schedule at Frontier Airlines 15 years ago when we had about 70 aircraft based at Denver," he adds.
However, while the availability of slots and facility constraints are major challenges, Milstrey says that from a network development perspective there are many opportunities for point-to-point LCCs in Asia.
"I find that the tolerance for connecting flights is much lower in Asia than North America or the Middle East," he says. "This leads to enormous stimulation potential. The data say that the demand in a certain market is a few people per day each way, then we go in and fill six weekly 180-seat A320s to 90 percent load factors!"
Although Hong Kong has been somewhat slower to adopt budget carriers, market penetration has increased in recent years. According to figures from OAG Schedules Analyser, the percentage of departure seats available has risen from 5.3 percent in 2013 to 11.5 percent in 2018. HK Express is now the fourth largest operator from Hong Kong by capacity.
Meaningful incentives
But Milstrey says that more destinations in Asia need to recognise the economic benefits of air transport, whether it is full-service or low-cost, or long-haul or short-haul.
"When we are approached by airports that talk about waiving navigation fees and reducing landing fees, we have to politely tell them that these incentives do very little to impact the overall cost of operating new service to a relatively unknown destination," he explains.
"The region should prioritise its target airlines, understanding that LCCs tend to provide FIT [Free Independent Traveller] traffic that spreads economic benefit widely and enables passengers to spend much of the money that they save on airfare at the destination.
"They therefore need to attract an airline through a meaningful incentive package that includes the marketing funds required to develop the brand of the destination in the airline's home market."
Milstrey adds that airports also need to better communicate 'dispersion areas', namely what draws inbound tourists to the airport. He says that by rounding up beneficiaries in their dispersion area will help produce more "meaningful" incentive programmes.