Routes Asia 2019 Marketing Awards finalists - part one
Routesonline takes a closer look at the airports shortlisted in two categories of the Routes Asia 2019 Marketing Awards.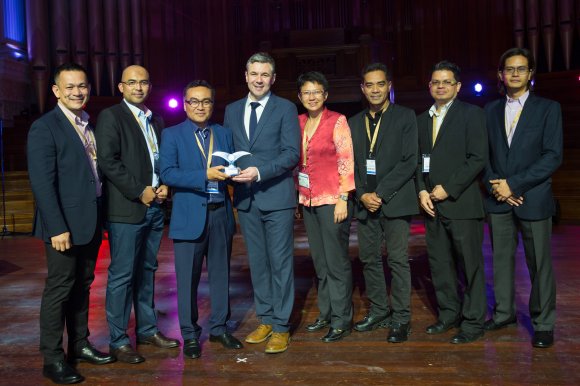 This week, we profile the airports shortlisted in the Under 4 Million and the 4-20 Million Passengers categories.
---
Under 4 Million Passengers
Coimbatore Airport
Coimbatore International Airport is situated in the southern part of India, with a catchment area of about ten million. The airport identified that business and tourism passengers were keen to have an early morning and late night connectivity and identified that concessions on fuel cost would best encourage airlines to operate such flights. It therefore worked with the Government of Tamil Nadu to secure grant concession on the tax applied for aviation fuel. Since then, the response has been positive, with carriers adding services to Chennai, Bangalore, Delhi and Hyderabad.
Hiroshima Airport
Hiroshima Airport, located on Japan's Honshu Island, cites SilkAir's direct flight to Singapore as one of its major recent success stories. The airport helped to secure the route through a two pronged incentive programme; one for operation fees and the other for inbound and outbound promotional activities. The latter included collaboration with a professional baseball team, TV programmes and incentives for travel agents. As a result the load factor has reached between 70 and 80 percent, while the route has developed into an important one for business, tourism and student exchange.
Langkawi International Airport
International passenger traffic grew by 29.9 percent to 368,995 in 2018 compared to 2017, bringing the total number of passengers to more than 2.7 million. The Malaysian airport secured two new foreign carriers last year - TUI Airways and Sunday Airlines - and grew international commercial aircraft movements by 37.7 percent. It has a number of incentive programmes in place, including a promotional fund for foreign airlines and a tourism development scheme with Tourism Malaysia. The later included a campaign with Ethiopian Airlines to help develop the African market.
Sihanouk International Airport
Sihanouk International Airport, located in the coastal city of Sihanoukville near to Cambodia's border southern border with Vietnam, has experienced a surge in traffic in recent years, rising from fewer than 100,000 passengers in 2015 to more than 650,000 in 2018. Ten new cities were directly linked to Sihanoukville last year, including Wenzhou, Tianjin, Shenzhen and Guangzhou. This year it expects to break the one million passenger milestone. Much of the success is thanks to Cambodia Airports' partnership strategy with stakeholders and tailor-made incentive programmes.
U-Tapao Rayong-Pattaya International Airport
U-Tapao Rayong-Pattaya International Airport is a joint civil–military public airport serving Rayong and Pattaya cities in Thailand. The airport has just opened its second terminal building, which covers 22,000 sq m and can accommodate three million passengers a year. The Thai government has an ambitious plan to further grow U-Tapao over the next 20 years as it seeks to position the Bangkok region as a major aviation hub in Southeast Asia.
4-20 Million Passengers
Adelaide Airport
Adelaide Airport enjoyed an 8 percent rise on international capacity in 2018, while domestic capacity increased by 2 percent. The airport managed to grow its top unserved markets, including the Philippines and Vietnam. International carriers like China Southern, Cathay Pacific and Qatar Airways also increased frequencies, while Singapore Airlines selected Adelaide as the global launch port of its A350 medium-haul configured aircraft. Adelaide Airport and key stakeholders are branded Team Adelaide. They work together to understand the route opportunities and challenges needed to overcome to achieve these targets.
Cam Ranh International Airport
A total of 8.24 million passengers were handled in 2018, up 28.5 percent compared to 2017. Driving that growth was a 42.8 percent year-on-year increase in international passenger traffic, with a record high of 5.21 million passengers. A total of 25 international airlines and three domestic airlines served Cam Ranh by the end of 2018. With bilateral air service rights being consumed, the airport has been proactive in engaging with the Civil Aviation Administration of Vietnam to expand or lift capacity.
Chubu Centrair International Airport
Chubu Centrair International Airport is the main gateway to Nagoya and the Chubu region of Japan. It is a domestic hub for ANA Airlines. In 2018, the airport signed a partnership agreement with Seattle-Tacoma International Airport to share knowledge and improve airport functions and service quality. The deal coincided with the opening of 'Flight of dreams', an activity centre which houses the first-ever Boeing 787 Dreamliner.
Christchurch Airport
Christchurch Airport enjoyed a 2.9 percent increase in international passengers in the second-half of 2018 compared with a year earlier. The stand-out market remains China, growing 7.1 percent in the period. In November 2018, China Southern Airlines began operating its daily service between Guangzhou and Christchurch on its new Boeing 787-900 aircraft, which has around 30 percent more seats than the previous aircraft used.
Perth Airport
In recent years, Perth Airport's aviation business development team has changed its approach to focus on inbound markets and leverage government and industry stakeholders. That approach is paying now dividends. In December, ANA announced it would commence a non-stop daily service from Tokyo Narita to Perth, adding more than 135,000 annual seats. The new route was secured by the airport working in partnership with Tourism Western Australia and Tourism Australia, and followed a number of airline meetings, marketing activities and an industry forum.