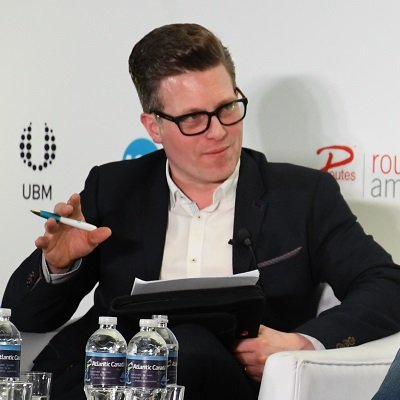 Nigel Mayes is the senior vice president, consulting & product development at ASM. Nigel has more than 15 years' experience in route development and is responsible for product development at ASM.
The sister company to Routes, ASM is the world's leading route development consultancy and has supported the creation of new air services since 1993.
---
Fast-growing markets in Asia Pacific are continuing to drive the eastward shift of the global civil aviation industry, with the latest figures from the International Air Transport Association (IATA) suggesting the region will add an extra 2.35 billion annual passengers by 2037.
China has led the way and is expected to displace the U.S. as the world's largest aviation market in the mid-2020s as a rebalancing of the country's economy towards consumption will support strong passenger demand over the long term.
Other markets are growing rapidly too. India will overtake the UK to become the third largest around 2024, while Thailand is expected to enter the top 10 markets in 2030. The growth prospects of Vietnam, South Korea and Taiwan also remain strong.
Indonesia is forecast to be a standout performer, climbing from the world's tenth largest aviation market in 2017 to the fourth largest by 2030. By 2037 the Southeast Asian nation is expected to have a market size of 411 million passengers per year, a rise of about 280 million compared with today.
The ambitious predictions follow another robust performance for the Asia Pacific market over the past 12 months. At the time of writing, annual passenger demand growth was expected to be 8.5 percent for 2018, the highest of any region in the world. Slower – but still strong – growth of 7.5 percent is forecast this year.
The region's carriers are also expected to report a $10.4bn net profit in 2019, IATA figures show, up from $9.6bn in 2018. This is only bettered by airlines in North America. Lower fuel costs, low levels of fuel hedging and strong regional economic growth are supporting profitability.
Here in the Philippines, the country has been a star economic performer in recent years and its aviation industry is booming. Our host, the Philippine Department of Tourism, reported that a record 7.1 million tourists arrived in 2018, despite the island of Boracay being closed for six months.
The Philippines' international market has more than doubled in size over the last decade and, as you will hear during the conference programme, its biggest carriers Philippine Airlines and Cebu Pacific are preparing for further expansion. Mactan-Cebu International Airport is also investing for the future and its new second terminal opened in July 2018.
Although such brisk expansion across the Asia Pacific region is not without its challenges – serious infrastructure constraints, air traffic management struggles and high taxes are reoccurring issues – the outlook for the aviation industry here remains extremely bright and it continues to be a key enabler of economic growth and prosperity.