Passenger demand in Europe continues to remain strong, with figures from IATA showing that revenue passenger kilometres (RPKs) increased by a healthy 6.6 percent in 2018.
Although this represented a drop from 8.2 percent a year earlier, it was still another year of above-trend growth. International capacity climbed by 5.9 percent and load factor increased 0.6 percentage point to 85.0 percent, which was the highest for any region in the world.
The overall compound annual growth rate over the next two decades is expected to be about 2.0 percent meaning that by 2037, Europe will see an additional 611 million passengers to give a total market of 1.9 billion.
However, despite the bullish growth forecasts, the year so far has been characterised by ongoing uncertainty in the industry. IATA figures show that traffic growth has softened in recent months, likely because of uncertainty over the economic backdrop and Brexit.
The UK's exit from the European Union has been particularly unsettling, with the lack of clarity in the run up to the 29 March deadline having a destabilising effect across the industry.
---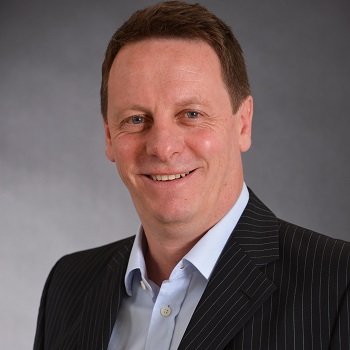 Hear from Dave Stroud, managing director of ASM, at Routes Europe 2019 on Monday 8 April at 11.10 in the Keynote Theatre. He will discuss what route development holds for Europe and how best to succeed in this volatile market environment.
See the full Conference Programme
---
Consolidation will continue to be a theme this year, although the rate the landscape changes is likely to be very slow. The European market remains highly fragmented with the continent's top five airlines by capacity commanding a combined 30.0 percent share of the market in 2018. Contrast that to the US and the top five accounted for more than 75 percent.
We may also witness further disparity between the strong and weak carriers this year. The likes of Flybmi, Primera Air, Germania, Cobalt Air and Small Planet Airlines have all disappeared from our skies since Routes Europe took place in Bilbao last year and others are no doubt under pressure. If there is a repeat of the air traffic control strikes seen last summer, coupled with over-capacity in certain markets, more airlines could follow.
Nevertheless, there is still much to be positive about. European carriers are expected to report a $7.4bn net profit in 2019, only slightly down from $7.5bn last year. We will also see new and exciting city pairs opening as aviation continues to be a key enabler of economic growth and prosperity.
Here in Germany, the World Travel & Tourism Council estimates that the direct contribution of the travel and tourism industry was about €133bn in 2018 - and is expected to grow by 1.8 percent per year over the next decade.