Aviation decision makers head to Hannover to discuss the future of route development in Europe
Around 1200 delegates are gathering in Hannover, Germany, for the 14th annual Routes Europe.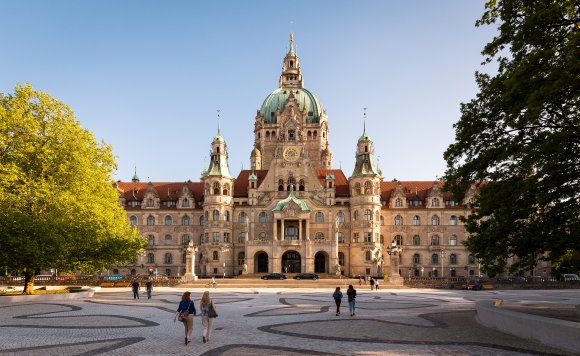 Hosted by Hannover Airport, with support from the city of Hannover and the Metropol region, Routes Europe takes place 8-10 April, and is the first time that the event will take place in Germany.
The 14th annual Routes Europe forum will allow European airports to meet with key airline decision-makers from across the world, to develop existing relationships and forge new connections with some of the most influential aviation professionals in the world, while discovering the wider area's beauty, business potential and tourism offerings.
Hannover Airport hopes to use the event as an opportunity to convince airlines of the airport's advantages and show them how the airport offers the ideal conditions for creating and conducting reliable and economical flight operations.
Dr Raoul Hille, CEO of Hannover Airport said "Global top decision-makers will be convinced of the market prospects of our region and of our outstanding infrastructure. These are important stimuli for future decisions on routes.
"Together with the City of Hannover and the Hannover Marketing & Tourismus GmbH, the staff at Hannover Airport will make the greatest effort to turn Routes Europe 2019 Hannover into a huge success."
New routes which have not previously been offered from Hannover Airport are the main goal for the host team, with their eyes on the North American and Asian markets too, in addition to extending their European network.
Hans Christian Nolte, CEO of Hannover Marketing Und Tourismus GMBH said "Routes Europe is a great opportunity to present Hannover as an important destination for business and leisure travel – of course, securing new routes, but also the continuation of existing connections, are important factors to us in marketing the location."
Steven Small, brand director of Routes, said "We are delighted to be uniting the region's route development community here in Hannover at the heart of Europe. The city is a hidden gem which is home to some of the biggest global players from across the automotive, energy, science, technology and logistics industries, and its airport currently serves one of the widest and most powerful catchment areas in Germany.
"We are honoured to have been able to work with our hosts on the production of this event. Their collaborative approach to hosting Routes Europe 2019 has demonstrated their commitment to improving the destination's route map to facilitate long-term growth."