PRESS RELEASE: Norway prepares to host Routes Europe 2020
As Routes Europe 2019 comes to an end, this year's hosts in Hannover passed the baton to Avinor, which will host the event in Bergen, Norway in 2020.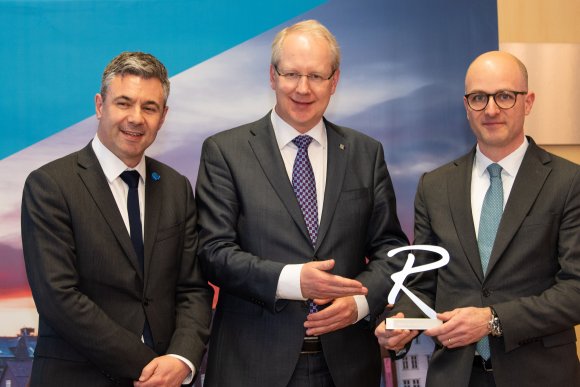 Routes Europe, the route development forum for Europe, is held in a different location each year and bringing together airlines, airports and tourism authorities
Routes Europe 2020 will be hosted by Avinor, which own and operate 43 airports across Norway. Avinor has taken a leading role in reducing climate gas emissions from the aviation industry, including the development of electric aircraft and supplying sustainable jet-biojetfuel, and they are keen to foster conversations around sustainability throughout the event.
Jasper Spruit, vice president of traffic development at Avinor, said: "It is Avinor's ambition to host a memorable and inspiring event that leaves room for both networking and exploring Norway's treasures."
Speaking from the handover ceremony at Routes Europe 2019, Steven Small, brand director of Routes, said: "We are very proud to be working alongside Avinor to bring Routes Europe to Norway for the first time. The event will be an unprecedented opportunity to show the aviation industry what Bergen, and Norway, have to offer."
Known as the 'Gateway to the Fjords', Bergen is an intimate city that will allow for the event to be fully integrated within its surroundings, with the venue, official hotels and reception venues all easily accessible.
The 15th route development forum for Europe will take place 27 - 29 April 2020.
Photograph:
Stefan Schostok, Mayor and CEO of the City of Hannover (centre), passes the event trophy to Jasper Spruit (right), vice president of traffic development, Avinor, accompanied by Steven Small, brand director, Routes (left)