LOT Polish Airlines, Jet2.com, and Lufthansa Group confirm attendance at World Routes
Following successful meetings at Routes Europe, senior decision makers from many of Europe's leading carriers register for 25th World Route Development Forum.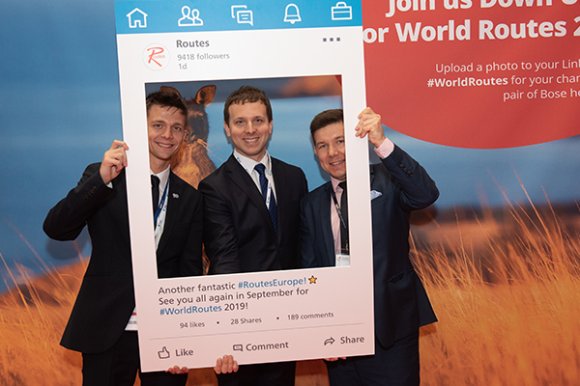 Earlier this month, Routes Europe brought together a record number of airlines to meet and negotiate new and existing air services. Senior decision makers from many of Europe's fastest-growing carriers have now confirmed that they will be continuing these conversations at the 25th World Route Development Forum in Adelaide this September. View the attendee list
During the Routes Europe conference programme, Robert Ludera, LOT Polish Airlines' director network and alliances, identified North America, Asia, the Middle East and both Western and Central Europe as targets for new services. Poland's national carrier currently operates more than 120 non-stop routes and will be looking to uncover opportunities and access new markets in Adelaide.
Earlier this year, Jet2.com welcomed an additional 34 new Boeing 737-800 aircraft to their fleet. Following a number of successful meetings at Routes Europe in Hannover, the carrier's head of planning David Neill said "World Routes is our best opportunity to meet our many current partners and also to explore new opportunities with potential new destinations. We firmly believe in the importance of face-to-face discussions; Routes allows us to do this and we have been able to foster many lasting relationships at these events over many years."
Senior network planners from Lufthansa Group have also now registered for the only event that unites the global route development community. Having recorded 10% growth in passenger numbers last year, the group will use the World Routes platform to drive further growth for their network.
Jet2.com, LOT Polish Airlines and Lufthansa Group join a growing number of carriers that have already registered for World Routes 2019. Secure your place today and join the world's leading airlines, airports and tourism authorities.