Avianca Brasil cuts network to four airports
Avianca Brasil has this week cut its network to just four airports - down from 30 a month ago - as it begins returning 18 aircraft to leasing agencies.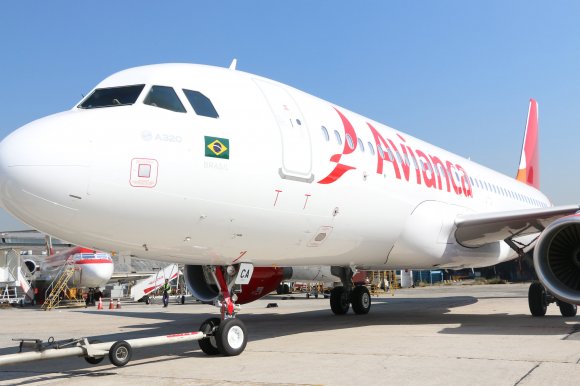 Struggling Brazilian airline Avianca Brasil will operate at only four airports in the country from Monday, analysis of flight schedules data shows.
According to OAG Schedules Analyser data for the week commencing 29 April 2019, the carrier's network will consist of flights from Sao Paulo Congonhas, Rio de Janeiro Santos Dumont, Brasilia and Salvador.
It is this week expected to operate about 258 flights, down from 1,401 just four weeks ago (w/c 1 April 2019).
However, a statement released by the airline on 28 April stressed: "Avianca Brasil reinforces that it is taking all necessary measures to maintain the normality of its operations."
It added that it was working to ensure the cancellations would have the "smallest possible impact". Customers can either get refunds for cancelled flights or rebook through partner airlines.
Avianca Brasil, which was Brazil's fourth largest airline, started bankruptcy proceedings in December 2018 after failing to pay leases on its aircraft. Last week Brazil's National Civil Aviation Agency said the carrier would return 18 of its 25 aircraft to lessors over the coming weeks.
The airline, formerly known as Ocean Air, has licensed the name Avianca since 2010 from Colombian carrier Avianca Holdings.
Data from OAG Schedules Analyser shows that Avianca Brasil was the fourth largest in Brazil in 2018 by percentage capacity share of departure seats. The airline offered almost 11 percent of the available seats on offer, behind GOL Linhas Aereas (30.7 percent), Azul Airlines (21.4 percent) and LATAM Airlines Group (19.0 percent).
Capacity share of departure seats from Brazil in 2018:
Image: Avianca Brasil