Bulletin board: aviation industry news round-up
This week: Canada Jetlines sets start date; Eastern Airways sold to founder; Finnair and Juneyao Air agree new codeshare; Viva Air to expand with $50m investment and more.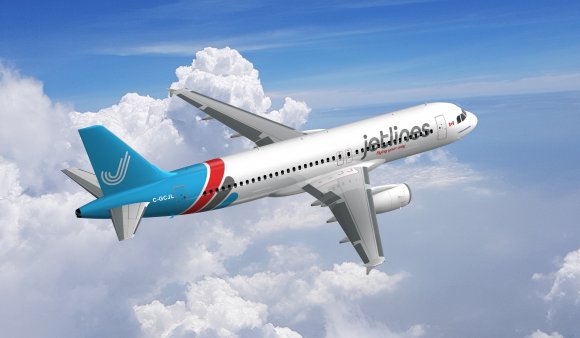 A round-up of news from the aviation industry this week.
Jetlines sets December start date
Canada Jetlines has entered into a lease agreement with SmartLynx Airlines for two Airbus A320s that will be available for delivery during the fourth quarter of 2019.
As a result, the start-up is aiming to being service on 17 December from Vancouver (YVR).
"The aircraft will be Jetlines branded with the previously defined ultra-low cost 180 seats with an all economy configuration," said Jetlines chief executive Javier Suarez.
"We are working hard to have these two aircraft flying right before the busy holiday season in December 2019."
Earlier this week, Jetlines entered into a definitive subscription agreement with InHarv Partners, on behalf of a Korean special purpose fund, for a financing of $7m.
El Al and Alaska Airlines expand relationship
El Al Israel Airlines and Alaska Airlines have expanded their commercial relationship to include a reciprocal frequent flyer agreement.
The agreement was signed by the CEOs of each airline at a ceremony soon after the arrival of the first EL AL flight from Tel Aviv to San Francisco.
It is in addition to the codeshare that recently came into effect between the airlines allowing EL AL to place its "LY" code on various Alaska Airlines "AS" flights in the US.
Eastern Airways changes hands
Eastern Airways has been sold to the UK regional carrier's chief executive and founder Richard Lake.
The move comes after Bristow, which bought Eastern in 2014, said it had filed for Chapter 11 bankruptcy in the US.
The airline will continue to operate as normal providing scheduled services as a franchise partner of Flybe, specialist oil and gas contracts, corporate shuttles for blue chip companies, and ad-hoc private charter services.
Tony Burgess, managing director of Eastern Airways, said: "Back as an independent operator, we will focus on opportunities to enhance and grow this business.
"We will continue to work in close partnership with Bristow in the UK providing fixed wing operations to support the North Sea oil and gas sector."
Codeshare agreed between Finnair and Juneyao Air
Finnair and the Shanghai-based Juneyao Air have agreed on a new codeshare on the route operated by the carriers between Helsinki and Shanghai Pudong International Airport (PVG), as well as on selected Juneyao routes in China and selected Finnair routes in Finland.
The new codeshare agreement adds eight new destinations to Finnair's network in China.
From 28 June 2019, Finnair passengers can connect with Juneyao Air from Shanghai to Harbin, Shenyang, Dalian, Qingdao, Xi´an, Chongqing, Kunming, Xiamen and Fuzhou. In addition, the Finnair code will be added on Juneyao Air routes between Nanjing and Xi´an, Chongqing and Zhangjiajie.
At the same time, Juneyao Air's code will be added to Finnair´s route between Shanghai and Helsinki, and to Finnair's domestic routes from Helsinki to Ivalo, Rovaniemi, Kemi, Kuopio and Oulu. The Finnish Lapland has become a popular destination for Chinese tourists.
$50m investment to support Viva Air expansion
Viva Air Group has secured a $50m capital injection from Cartesian Capital Group to support pending deliveries of Airbus A320 aircraft and its continued growth in Colombia, Peru and other South American countries.
Private equity firm Cartesian has backed a number of other carriers, including Gol in Brazil and Flybondi in Argentina.
"The fact that an equity firm such as Cartesian selected Viva Air Group for investment confirms the huge progress we have made in recent years and the growth opportunities we have developed in the region and benefiting our growing passenger numbers year on year," said Felix Antelo, president and CEO of Viva Air.
In 2019, Viva Air is expected to carry 7.5 million passengers. It has an order of 50 new aircraft Airbus A320 neo and ceo.
Irelandia Aviation will remain majority shareholder after the investment.