Bulletin board: aviation industry news round-up
This week: THAI Smile to become Star Alliance connecting partner; Wizz to base sixth aircraft in Vienna; IATA downgrades airline profit forecast and more.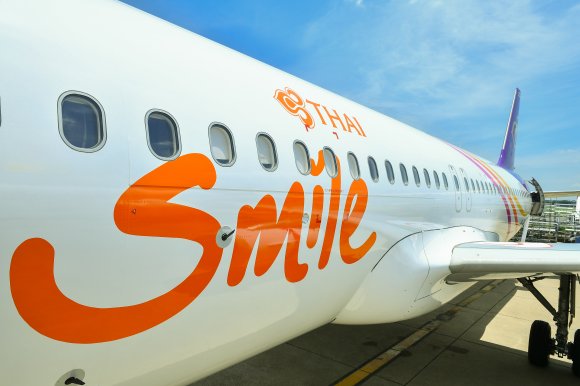 A round-up of news from the aviation industry this week.
THAI Smile to become Star Alliance connecting partner
THAI Smile Airways is to become the second connecting partner in Star Alliance's network in addition to Juneyao Airlines. The model was established in June 2016 to complement its membership model.
In contrast to full membership in the alliance, which requires the building of commercial ties with all full members, the regional connecting partner scope calls for commercial relationships with a minimum of three carriers only.
THAI Smile Airways will add 11 new destinations to the Star Alliance network.
Charita Leelayudth, acting chief executive of THAI Smile Airways, said: "This gives us the unique opportunity to contribute to and benefit from the strong alliance network and at the same time pursue our own business model, providing superior air travel experience for the modern travellers at affordable prices."
IATA downgrades airline profit forecast
The International Air Transport Association (IATA) has downgraded its 2019 outlook for the global air transport industry to a $28bn profit, from $35.5 forecast in December 2018. That is also a decline on 2018 net post-tax profits which IATA estimates at $30bn.
The organisation said the business environment for airlines has deteriorated with rising fuel prices and a substantial weakening of world trade. In 2019 overall costs are expected to grow by 7.4 percent, outpacing a 6.5 percent rise in revenues. As a result, net margins are expected to be squeezed to 3.2 percent (from 3.7 percent in 2018). Profit per passenger will similarly decline to $6.12 (from $6.85 in 2018).
Alexandre de Juniac, IATA's director general and chief executive, said: "This year will be the tenth consecutive year in the black for the airline industry. But margins are being squeezed by rising costs right across the board—including labour, fuel, and infrastructure."
Meanwhile, Lufthansa Group chief executive Carsten Spohr has assumed his duties as chairman of the IATA board of governors. He becomes the 78th chairman and will assume the role for one year.
Jarana leaves SAA
Vuyani Jarana has resigned as chief executive of South African Airways (SAA), less than two years after joining the airline.
"On behalf of the board, I would like to thank Mr Jarana for his service and commitment to the airline," said chairman JB Magwaza.
"He contributed to returning confidence and credibility to the airline. We wish him well in his future endeavours."
Magwaza said the airline would continue to implement actions to reduce SAA's cost structure. More details on transitional arrangements "will be announced soon".
Wizz to base sixth aircraft in Vienna
Wizz Air is adding a sixth aircraft in Vienna, a year after opening the base.
The new Airbus A321 will join the fleet in the middle of December, enabling the start of six new long-awaited services from Vienna to Alicante, Bremen, Chisinau, Naples, Oslo and Porto and the increase of frequencies of the airline's existing Eindhoven and Tel Aviv routes.
In 2018 the airline has carried nearly 500 000 passengers on its Austrian routes its very first year at the Austrian capital.
Together with the six new routes, and the frequency increases, Wizz will offer almost three million seats in the airline's Austrian network in 2020, which represents a 21 percent year-on-year growth.