Bulletin board: aviation industry news round-up
This week: Heathrow masterplan revealed; United and Vistara establish new codeshare; Air New Zealand CEO to depart and more.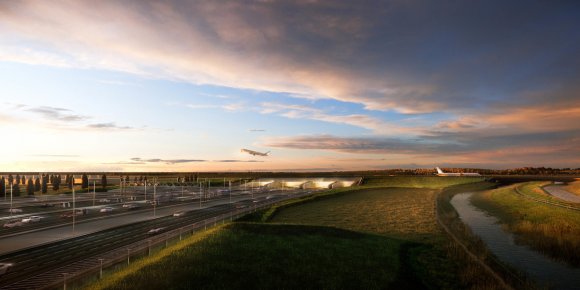 A round-up of news from the aviation industry this week.
Heathrow masterplan revealed
A masterplan for the development of London Heathrow Airport has been published, outlining the construction of a third runway by 2026 and completion of its expansion by 2050.
The plans have been made available for pubic consultation until 13 September.
Emma Gilthorpe, Heathrow's executive director for expansion, said: "Expansion must not come at any cost.
"That is why we have been working with partners at the airport, in local communities and in government to ensure our plans show how we can grow sustainably and responsibly - with environmental considerations at the heart of expansion."
United and Vistara establish new codeshare
United Airlines has entered into a new codeshare agreement with Indian airline Vistara.
The agreement further expands United's global route network to more than 20 destinations throughout India.
"United Airlines has served India from our New York/Newark hub for more than 14 years and in December of this year will begin operating new nonstop service between San Francisco and New Delhi," said John Gebo, United's senior vice president of alliances.
United has served India since 2005. On 5 December 2019, its seasonal service between San Francisco and New Delhi begins.
Bautista retired from Philippine Airlines
Jaime Bautista has retired from his position as president and chief operating officer of Philippine Airlines.
The carrier named executive vice-president treasurer and chief administrative officer Vivienne Tan as its officer-in-charge. Tan has held senior roles at various companies in the LT Group, which owns PAL.
A statement from Philippine Airlines said its board has "accepted Bautista's retirement after he expressed his desire to spend more time with his family". He has been president since 2014.
Air New Zealand CEO to depart
Air New Zealand chef executive Christopher Luxon is to step down later in the year.
"I have absolutely loved the responsibility and experience of leading this company over the last seven years," he said.
"It has been intellectually challenging, people-centred and an absolute privilege to do this job. However, I do feel it is the right time for a new leader to take over and preserve and enhance the good things from our past."
Luxon will remain in his role until 25 September, when he will move to advising and supporting the incoming chairman and new chief executive.