Routes Silk Road: ASM's market overview
Routes Silk Road returns to the aviation calendar at a time of rising optimism in the region, buoyed by a strong Russian market and growth among some of the smaller countries of the Commonwealth of Independent States (CIS).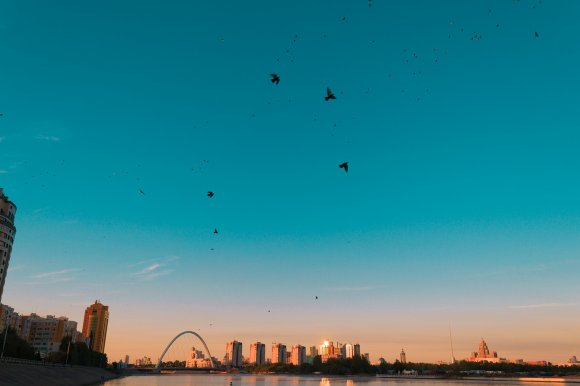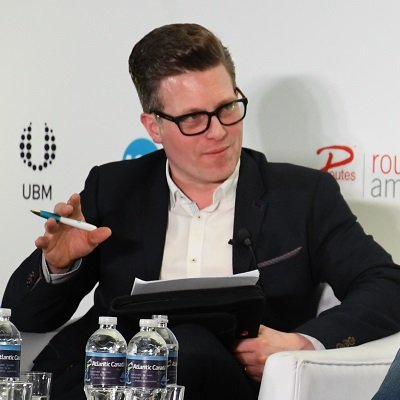 Nigel Mayes is the senior vice president, consulting & product development at ASM. Nigel has more than 15 years' experience in route development and is responsible for product development at ASM.
The sister company to Routes, ASM is the world's leading route development consultancy and has supported the creation of new air services since 1993.
---
After a rocky couple of years brought about by economic issues, data from OAG Schedules Analyser shows the number of departure seats in the region increased by 11 percent in 2018, following on from an upsurge of 14.1 percent during the previous 12 months.
Caucasus countries like Georgia, Armenia and Azerbaijan, once important points on the historic Silk Road trade route linking China with Europe, are also on the rise.
The strength of Russia - which accounts for about 80 percent of traffic within the CIS - has been a driving force, helped by its economic growth climbing to a six-year high in 2018. Domestic capacity jumped by 9.8 percent last year, while international capacity leapt 19.4 percent.
Moscow's three airports of Sheremetyevo, Domodedovo and Vnukovo, which are also the country's largest, handled the bulk of the traffic. Figures released by Rosaviatsiya suggest they collectively served more than 96 million passengers last year. Overall, Russian airports handled about 207 million - the first time the number of air passengers exceeded the 200 million mark.
Here in Kazakhstan the air transport market is also on an upward trajectory, aided by increasing visitor numbers and sixth freedom traffic. According to figures from Sabre Market Intelligence, momentum retuned in 2017 with year-on-year passenger numbers jumping by 9.5 percent to 8.56 million, with further year-on-year growth of 3.4 percent in 2018.
Data from Kazakhstan's Civil Aviation Committee found that transit passengers increased 40 percent to 900,000 in 2018, with the number expected to hit 1.6 million this year.
In addition to strong flows of VFR traffic, tourism is becoming an increasingly important driver for growth in CIS and Caucasus countries, with many nations making efforts to stimulate more inbound visitors. In Uzbekistan, for example, visa regulations are being relaxed as the country seeks to attract nine million tourists by 2026, up from about two million in 2016.
More liberalised aviation policies are also drawing foreign carriers to the market and encouraging existing ones to expand their networks. Flydubai has emerged as a major player, with its recently opened route to Tashkent meaning it now serves all five Central Asian countries and all four countries in the Caucasus.
Other low-cost carriers are thought to be considering launching new flights. Ryanair is understood to be evaluating Armenia, while Wizz Air is said to be assessing Uzbekistan. In addition, Air Astana launched FlyArystan in May to bring low-fare flights to Kazakhstan's domestic market.
However, such increasing penetration from budget airlines will inevitably create winners and losers, forcing legacy carriers to adapt or die. The likes of Air Moldova and Tajik Air have each encountered challenging times in recent years, with their financial performance seriously affected by an influx of low-cost seats.
The latest forecast from Airbus suggest the CIS region will generate demand for more than 1,200 new aircraft over the next two decades, more than doubling the size of its fleet by 2037. Single aisle aircraft will dominate the future requirement, with the European manufacturer estimating that 998 new 'small' aircraft (covering the A220 and A320 families) will be needed.
Given that the CIS is at the crossroads of east and west, this makes sense as most of Europe and large parts of Asia can be served with narrow-bodies, as well destinations in the Middle East and Africa. It will be interesting to see which airports can emerge as connecting hubs, potentially challenging those in Western Europe and the Gulf.
Overall, for countries along the Silk Road this is a time for optimism. China's multibillion dollar Belt and Road Initiative will help to create a framework for air service connectivity, supporting further airport and infrastructure investment.
However, governments and other stakeholders must be alive to the opportunities and ensure that proactive and liberalised aviation policies are in place so that they can be fully exploited.
Nigel Mayes
Senior Vice President, Consulting & Product Development
ASM