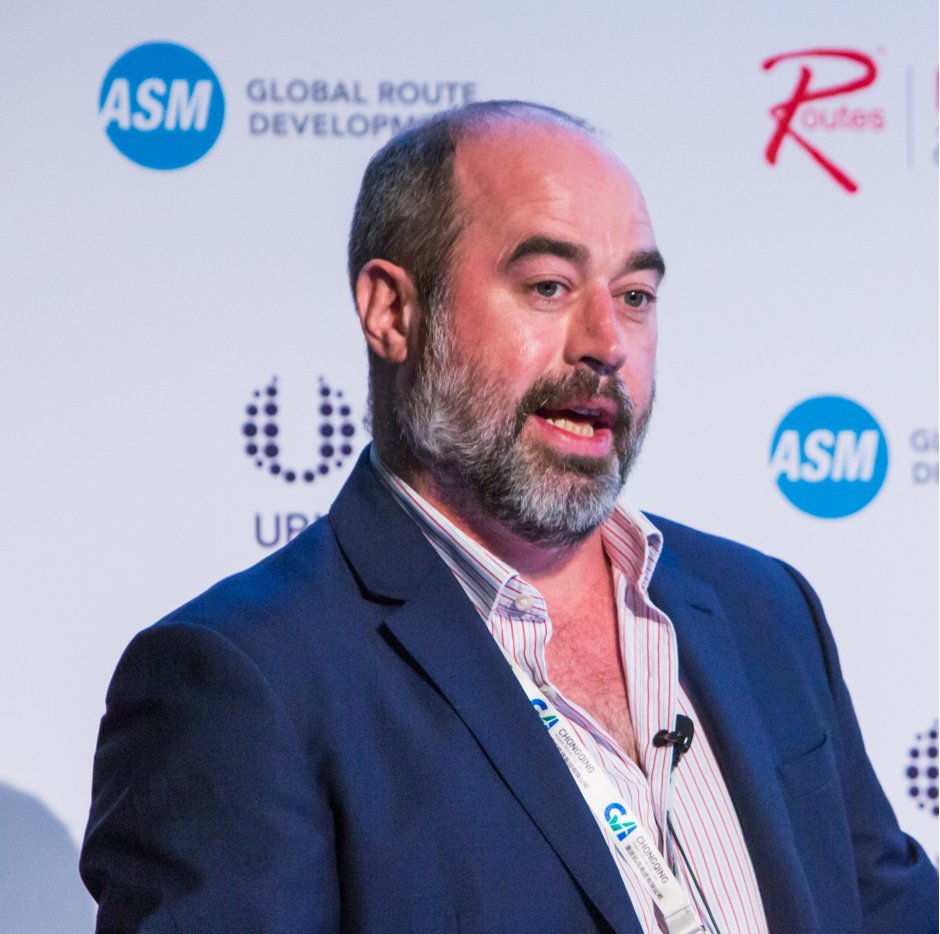 Edward Robertson, editor, Routes News
Virgin Atlantic's new boss has a plan. CEO Shai Weiss has now linked the airline's future to the development of the third runway at Heathrow.
He is keen to ensure that should the plan be completed, his airline will get enough additional slots to allow it to compete on a more even footing with his biggest UK rival, British Airways (page 14).
It is no surprise to see him rely upon the runway's construction to drive his own airline's fortunes, as the world of route development depends upon a high level of cooperation between airports, tourist boards and airlines to their mutual benefit.
A previous case in point is Icelandair and the way they have driven the north Atlantic island's tourism numbers by using Keflavik Airport as a mini hub with the option of a couple of days' stopover taking in key sites. It will be interesting to see if the strategy will work in Cape Verde, where Icelandair Group now has a stake in Cabo Verde Airlines (page 20).
Meanwhile, Italy's fortunes are on the up as its airports prepare for growth and, in doing so, are creating the facilities and infrastructure that will attract and accommodate it (page 38).
However, despite the obvious benefits of joined-up thinking, there are still many examples of people failing to work together. Our feature on page 31 shows little movement on the Single African Air Traffic Market, which aims to break down the continent's barriers.
Of course, the best opportunity coming up to work together takes place in Adelaide in September when the city hosts World Routes (page 55). I am always struck by how many delegates tell me that while it is important to find new partners to work with at Routes events, they appreciate just as much the chance to strengthen ongoing relationships with those they are already doing business with.
With that in mind, I look forward to seeing you all there, and please do come up and tell me all about your business. After all, you never know how we could cooperate to mutual gain in the future…
Produced by TTG Media on behalf of UBM, Routes News is the official, bi-monthly magazine of World Routes and the regional Routes events
Latest - Issue 6 2019
In this issue:

Korean Air reveals its future plans

European consolidation

All the coverage from World Routes

How airports are preparing for 2020
Previous - Issue 5 2019
In this issue:

JetBlue sets sights on transatlantic flights

Pacific destinations face up to the future

Adelaide set for World Routes

Could Virgin Australia go back to its LCC roots?
Previous - Issue 4 2019
In this issue:

Virgin territory? The airline ties its growth to Heathrow's expansion.

Icelandair plans Cape Verde shake-up

How Italy is preparing for the future

The demise of the Airbus A380
Routes News provides interviews, analysis and insight for airlines, airports and tourism authorities involved in route development decision-making. Serving the route development community for 13 years, the magazine continues to expand its presence in this ever-changing market, connecting all sides of the industry in the same way as the Routes events.