Route rundown: OGG-LAS, ADD-IAH, MEX-UIO
This week: Hawaiian Airlines to resume Maui - Las Vegas service; Houston secures Africa flight; and Interjet to launch a second route to Ecuador.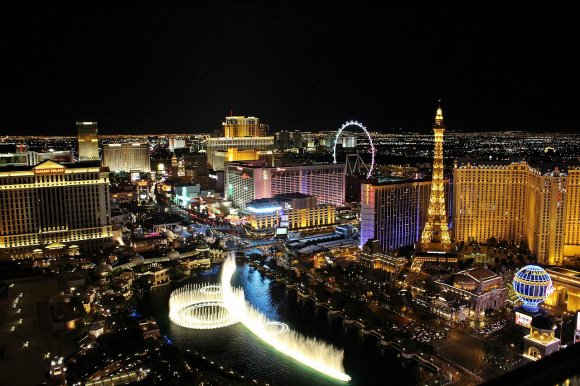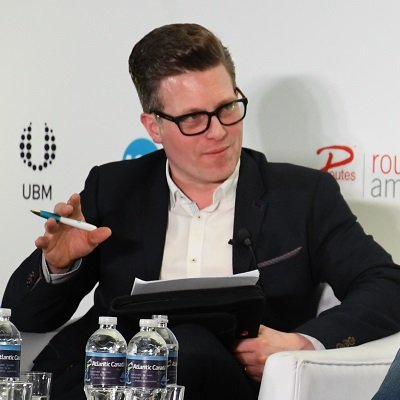 Nigel Mayes is the senior vice president, consulting & product development at ASM. Nigel has more than 15 years' experience in route development and is responsible for product development at ASM.
The sister company to Routes, ASM is the world's leading route development consultancy and has supported the creation of new air services since 1993.
---
Route 1: Kahului – Las Vegas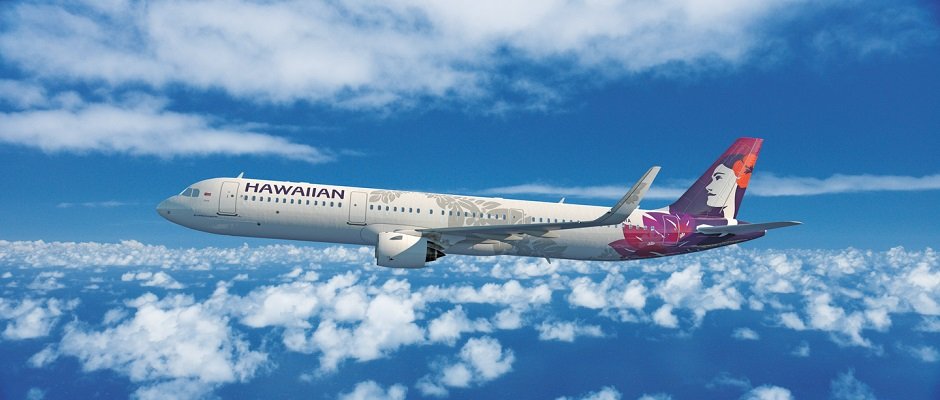 Data
| | |
| --- | --- |
| Carrier | |
| Aircraft | Airbus A321neo |
| Frequency | Four-weekly |
| Start date | 15 December 2019 |
| Distance | 4,332 km |
| O&D traffic demand (2018) | 59,896 |
| Growth % YOY | 1.0% |
| Average one-way fare $ (2018) | $325.57 |
Insight
Hawaiian Airlines has announced its latest narrow-body Airbus A321neo aircraft route, which will connect Maui's Kahului Airport (OGG) and Las Vegas' McCarran International Airport (LAS). The four times per week service will begin on 15 December 2019.
The airline first launched Honolulu-Las Vegas service in September 1985 with Lockheed L-1011 aircraft, and previously operated OGG-LAS flights from October 2010 to October 2012 with Boeing 767 aircraft.
Its Honolulu-Las Vegas service is currently the only route to Hawaii from McCarran. Allegiant Air ended its regular HNL-LAS scheduled service in October 2017, while Delta Air Lines has operated a limited-time holiday service over the past three years.
Hawaiian's OGG-LAS flights will become its ninth route from Maui to the US mainland, OAG Schedules Analyser data shows. It currently operates to Los Angeles, Oakland, Portland, Sacramento, San Diego, San Francisco, San Jose and Seattle.
The Los Angeles, San Francisco and Seattle flights are on board Airbus A330-200, while the others use A321neos. Hawaiian currently has 13 A321neos in its fleet, with a further five still to be delivered. The addition of the A321neo to its fleet has enabled the airline to operate routes like OGG-LAS that it couldn't support with wide-body jets.
---
Route 2: Addis Ababa – Lome – Houston

Data
| | |
| --- | --- |
| Carrier | |
| Aircraft | Boeing 787-8 |
| Frequency | Three-weekly |
| Start date | 15 December 2019 |
| Distance | 13,473 km |
| O&D traffic demand (2018) | 116,718 |
| Growth % YOY | 17.1% |
| Average one-way fare $ (2018) | $1,251.72 |
Insight
From 15 December 2019, passengers will be able to fly non-stop on Ethiopian Airlines from Houston George Bush to West Africa. The Star Alliance member is launching a service to the Texan city from its hub in Addis Ababa via Lome, the capital of Togo.
It plans to operate the route three times per week using Boeing 787-8 aircraft, departing Addis Ababa on Sundays, Wednesdays, and Fridays. Houston departures are on Mondays, Thursdays, and Saturdays.
The new route forms part of the carrier's restructure of its US network, announced earlier this year. Service between Los Angeles and Addis Ababa, via Lome, ended in mid-February in favour of increasing service to Washington Dulles, Chicago and New York.
The Houston flights will be the only connection between the city and Africa and will facilitate the travel of the huge African community in the Houston area, as well as oil and other companies doing business in the continent. The stop in Lome will also allow for connections with codeshare partner ASKY Airlines.
Figures from Sabre Market Intelligence show two-way O&D traffic of 223,634 passengers between Houston and Africa in 2018, despite there being no direct service. A total of 47 percent of passengers flew between Houston and Nigeria, followed by South Africa (9.1 percent) and Egypt (8.3 percent).
---
Route 3: Mexico City – Quito

Data
Carrier

Aircraft

Airbus A320

Frequency

Daily

Start date

28 October 2019

Distance

3,127

km

O&D traffic demand (2018)

56,980

Growth % YOY

11.3%

Average one-way fare $ (2018)

$231.37
Insight
Mexican low-cost airline InterJet is set to launch a second route to Ecuador in October, going head-to-head with national carrier Aeromexico. InterJet is to open flights from Mexico City to Quito, the capital of Ecuador and host of Routes Americas 2018, from 28 October 2019. Service will be daily on board Airbus A320 aircraft.
The planned Quito launch comes just weeks after the airline revealed it would begin flying to Guayaquil, Ecuador's largest city and main port, as well as serving as a gateway to Pacific beaches and the Galapagos Islands, a UNESCO World Heritage Site. The Guayaquil route will begin on 1 October and also operate daily.
Aeromexico currently flies 12 times per week between Mexico City and Quito using Boeing 737-800 equipment. It also flies three times per week between Mexico's capital and Guayaquil. According to OAG Schedules Analyser, two-way capacity between Ecuador and Mexico City is set to top more than available seats this year, double the total of in 2017.
Source: Sabre Market Intelligence
---