Viva Aerobus 'well placed for further airline migration'
As Viva Aerobus prepares to launch its 100th domestic route, the ultra-low-cost carrier's Fernando Estrada tells Routesonline why the Mexican airline is ideally positioned to achieve further profitable growth despite the intense competition in its home market.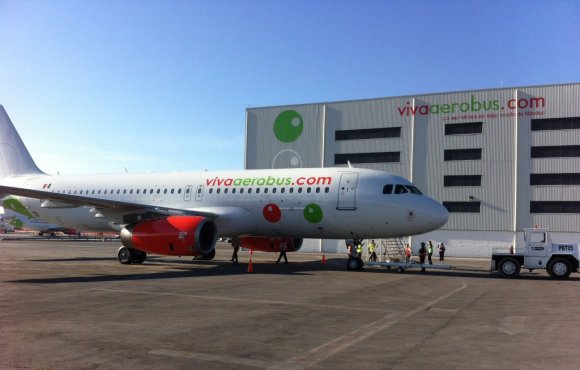 Mexican ultra-low-cost carrier Viva Aerobus is set to launch its 100th domestic route in the coming months, just 13 years after its inaugural flight.
The service, which will link the resort town of Puerto Vallarta with the border city of Tijuana, marks the 23rd to be integrated into its network so far this year, taking its overall total to 100 domestic and 18 international routes.
Fernando Estrada, VP of strategy, business development and ancillary revenues, says the airline has already achieved a number of "great milestones" in 2019, thanks to its ULCC model and collaboration with its owner Grupo IAMSA, the Mexican bus operator.
In July, Viva Aerobus beat its monthly passenger record for the third time in a row by recording more than 1.2 million passengers during the month, as well as achieving a load factor of 90 percent. The passenger traffic represented a year-on-year growth of 21 percent.
The figures followed a solid first-half when the airline carried 4.8 million domestic passengers, a rise of 16.6 percent compared with the same period a year ago, and 270,300 international passengers, up 59.8 percent.
"Viva's ULCC model is the real driver for this continued and profitable growth, which is characterised by the lowest costs in LATAM, high utilisation, one of the highest load factors in the sector, and a leader in ancillary revenue generation," says Estrada.
"Moreover, our model empowers passengers as they can personalise their flights, thus only paying for what they need. This makes us an intelligent flight option."
Overall growth in Mexico's domestic market remained steady during the first six months of 2019 with 25.7 million passengers, an increase of 8.6 percent year-on-year. Viva Aerobus ranked fourth in terms of passengers carried but gained ground on Interjet and Aeromexico.
According to Mexico's Directorate General of Civil Aeronautics, Volaris flew 8.1 million domestic passengers during the first half (up 22.6 percent), Aeromexico carried 6.4 million (down 5.0 percent), and Interjet carried 5.2 million (up 3.6 percent).
Research by Routes shows that on the 94 domestic services currently operated by Viva Aerobus, it has competition from one or more airlines on 65 of them. Popular routes, like Ciudad Juárez - Mexico City, Guadalajara - Tijuana and Cancun - Monterrey, are operated by all four of the country's largest carriers.
---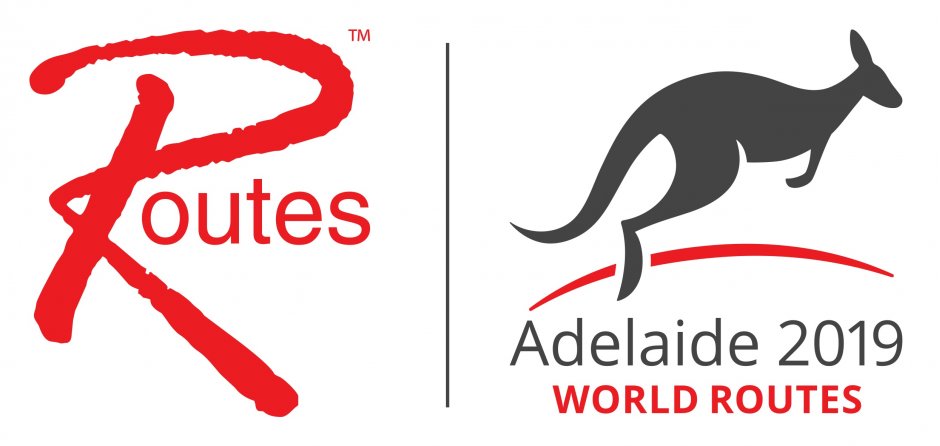 Hear from Fernando Estrada, Viva Aerobus' VP of strategy, business development and ancillary revenues, at World Routes 2019.
See the full Conference Programme
---
"The Mexican domestic market is one of the most competitive I've ever seen so it is very tough," says Estrada. "But the potential of the market is huge: take into consideration that there are millions of bus passengers doing rides that could be done in aircraft.
"So, the market is there and thanks to our collaboration with IAMSA we are the logical option for those passengers migrating from bus to aircraft. With Viva Aerobus, passengers may combine the advantages of both types of transport. Due to our alliance with IAMSA we can offer multimodal options to reach any corner of Mexico."
Estrada adds that the ULCC's future growth will be concentrated on the domestic market from its five bases in Monterrey, Mexico City, Guadalajara, Cancun and Tijuana. However, new international routes are under consideration.
Viva Aerobus has so far taken a relatively careful approach to international growth, concentrating mainly on US transborder routes to Las Vegas, New York and Houston. However, it also flies from Cancun to Camagüey in central Cuba, and this winter season will introduce five seasonal routes to Chicago O'Hare.
The five Chicago services from Guadalajara, León, Monterrey, Morelia and Zacatecas will begin in early December and are designed mainly to meet the needs of the migrant population returning to Mexico for the Christmas holiday period.
"We are very cautious when growing international due to the higher costs and, because we are not that well known in US, our traffic is mainly local. We therefore prefer to consolidate the markets before opening new ones," says Estrada.
"But we are always looking for new markets [and some are] still under evaluation. Behind each route there is a strategic analysis that results in win-win for passengers (accessible prices) and for destinations due to a strengthened connectivity. This contributed to our sustained and solid expansion."
Viva Aerobus currently has 33 aircraft in service, comprising 17 Airbus A320-200s and 16 A320-200neos. Its fleet will swell by a further eight A320-200neos and 41 A321neos.
Estrada says the arrival of the new jets will further contribute to its sustained expansion, but will not result in a change of strategy. The A321s will be used where upgauging makes the most sense. "The decision for the A321neo was mostly done to even further reduce our cost per seat," he explains.
"This means a direct benefit for our passengers, because this advanced technology will allow us to continue offering the most competitive prices in the market. At the same time, it represents a great opportunity to increase capacity at Mexico City where there is a slot congestion."