Wow Air reborn with Washington-Reykjavík route
Wow Air, the Icelandic budget airline which ceased trading earlier this year, is making a comeback and plans to resume flights in October.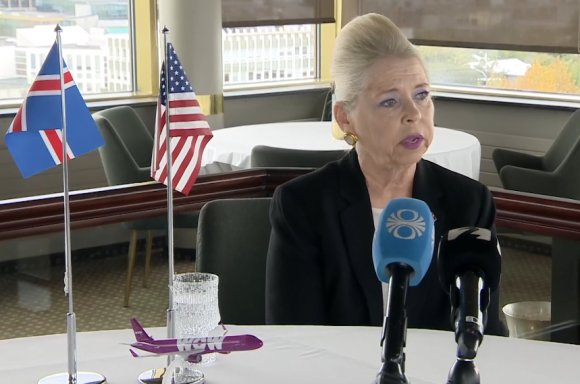 Wow Air is set to resume flights next month after a US business said it has completed a takeover of the bankrupt airline alongside local investors.
Michele Ballarin, the chief executive of USAerospace Associates, told a news conference in Reykjavík that the carrier would be relaunched with the same name in October 2019 and its first route would be between Washington Dulles and Keflavik Airport.
She did not provide any further details about the buyout, but disclosed that USAerospace has allocated $85m to fund the relaunched airline. Its main base will be in Washington, along with facilities at Keflavík Airport and an office located in Reykjavík.
Ballarin told reporters that Wow's existing brand awareness would be an asset as she doesn't believe the airline's previous failure will be detrimental.
"We're not starting a brand new airline from ground-zero; the grounding of operations was less than six months ago. That makes it a lot easier because the brand is known," she said.
"I don't think the brand is damaged at all. I think people miss the ability to get out to Keflavík and get on a purple aeroplane and fly somewhere."
Wow will initially operate two aircraft and plans to operate ten to 12 in the long-term. It will restart operations with a US Air Operator's Certificate, but eventually hopes to acquire one in Iceland.
Ballarin said there would be a major focus on growing cargo between Washington and Reykjavík, while she also spoke about an increasing use of biometrics, introducing new passenger lounges, and offering food developed by a three-star Michelin chef. She added that future routes would be driven by demand.
Wow, which was founded by Skúli Mogensen in 2011, ceased trading in March after restructuring attempts failed.
The move came after private equity firm Indigo Partners, a backer of several low-cost carriers including US airline Frontier and Hungary's Wizz Air, ended talks that had been ongoing since November 2018.
Discussions were briefly reopened with competitor Icealandair - which had previously proposed a merger prior to the Indigo Partners agreement - but a deal could not be reached. Wow then tried and failed to attempt a financial restructure with its bondholders.
At the time of its failure, data from OAG Schedules Analyser shows that for the week commencing 25 March 2019 the LCC operated 16 routes from Keflavík Airport, 12 of which were daily. Six destinations were in North America and ten in Europe.