Community spotlight: Ecuador Ministry of Tourism
Routesonline hears from the Ecuador Ministry of Tourism, a sponsor of the Conference Programme at World Routes 2019 in Adelaide.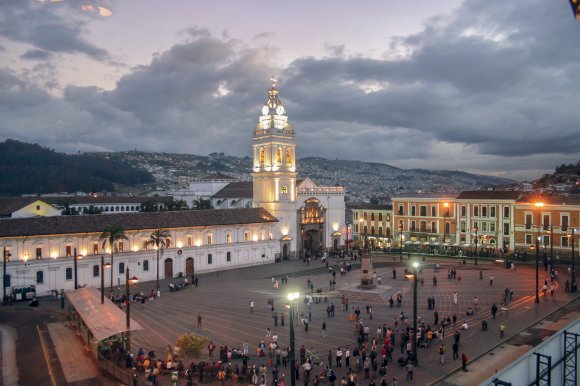 What have been Ecuador's latest new route successes?
In 2018:
Gol Airlines - Gol airline arrived in Ecuador on 27 December 2018 with the Sao Paulo-Quito-Sao Paulo route and is operating three-weekly frequencies.
Laser Airlines - The airline began commercial operations on 17 December 2018 between the cities of Caracas (Venezuela) and Guayaquil (Ecuador). It operates with two weekly frequencies.
Spirit Airlines - In March 2018, the low-cost airline arrived at the country with seven weekly frequencies on the Fort Lauderdale-Guayaquil-Fort Lauderdale route.
In 2019:
Air France - On 23rd May Air France arrived in Ecuador with the route from Paris (Charles de Gulle) to Quito (Mariscal Sucre), operating three times per week.
Plus Ultra - As of 12th July 2019, the airline began operations on the MAD-UIO-GYE-MAD route with three weekly frequencies.
What inbound markets are growing the fastest?
Latin America, North America and Europe.
What international markets are you targeting for non-stop air service?
North America and Europe.
How does the Ecuador Ministry of Tourism work with airports and airlines to attract new routes?
Work is being carried out that allow us to promote the destination of Ecuador, allowing us to directly influence the B2B, B2C and B2T segment of the airline. The development of promotional actions will allow the consumer, businessman and foreign travel agencies to be informed about Ecuador's tourism offer and direct tourism flows, helping to reduce seasonality and improve occupancy in low seasons.
For the development of joint actions of mutual benefit, the 50/50 contribution is required in which a "win-win" result will be achieved that favors both the airline and the Ministry of Tourism in order to promote inbound tourism.
Ecuador's President Lenín Moreno issued an Executive Decree 256 of Open Skies on27th December 2017 that allows to increase international flights, air routes and airlines operating in the country, through which he declared "the full liberalisation of the air transport by Ecuador" allowing the growth of air connectivity in Ecuador.
What is your main message at World Routes?
To promote Ecuador's Open Skies and the country as an investment destination.