Double route success for ASM
Leading aviation consultancy ASM has helped to secure two new routes for its clients in the days leading up to World Routes 2019.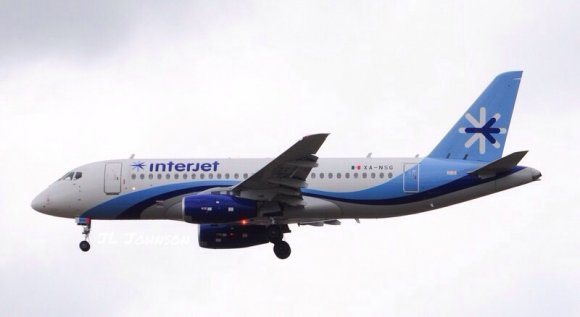 The first route to be confirmed was Air Canada's plans to introduce a new year-round service between Montreal and Bogotá in Colombia beginning on 2 June 2020. Flights will operate three times per week on board Air Canada Rouge Boeing 767-300ER aircraft.
ASM worked in partnership with its client Bogotá El Dorado Airport to secure the new route.
"Bogotá is always growing in terms of its global outreach and new route successes such as Montreal-Bogotá is a true testament to the hard work that we at El Dorado Airport are consistently carrying out to showcase such a vibrant city to the world, supported always by our key partners, the Ministry of Commerce, airlines and government," said Alvaro Gonzalez, chief executive of El Dorado International Airport.
Flights will be timed to optimise connectivity to and from Air Canada's network at its Montreal hub. In addition, passengers will be able to connect to Star Alliance partner Avianca's network to other destinations including Medellin, Cartagena, Cali, Lima, Cuzco, Guayaquil and Quito.
"This new route complements our existing Toronto-Bogotá service, and positions Air Canada as a significant player linking the growing markets between Montreal and Colombia's capital and largest city," said Mark Galardo, vice president of network planning at Air Canada.
A total of 32.7 million passengers and 741,500 tonnes of cargo passed through El Dorado International Airport in 2018 to cement its status as Colombia's biggest gateway, handling about 70 percent of the country's air traffic.
The second route ASM has helped to secure is Interjet's planned service between Mexico City and Cartagena, becoming the carrier's third destination in Colombia.
The airline currently flies from Mexico City and Cancun to Bogotá, with a total of 28 flights a week and 4,200 seats. It also started operations last June to and from Medellín to Mexico City and Cancun.
The four-weekly Mexico City - Cartagena route is set to begin in November on board Airbus A320 aircraft, subject to government approvals. It will operate on Monday, Wednesday, Friday and Sunday.
Interjet said the launch of the route follows the strong performance of its existing services to Bogotá and Medellín.
"The new route will stimulate the Mexican outbound tourism market and strengthen business ties between the two cities. We also expect Interjet to improve connectivity to other Mexican cities as well as open up the US west coast," added ASM senior consultant Omar Hashmi.