Air India outlines post-privatisation fleet ambitions
Air India is seeking to double its fleet to 250 aircraft over the coming years once the national carrier has been fully privatised.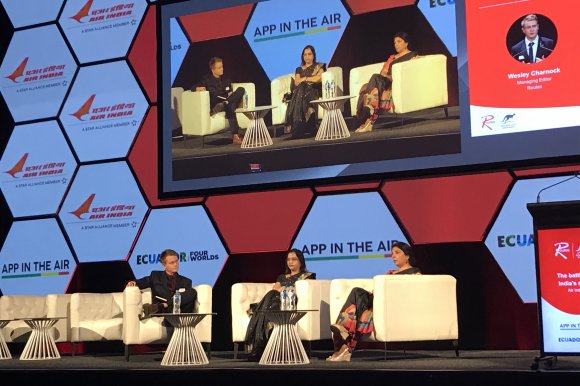 Purnima Nerurkar, general manager commercial (strategy and planning) at Air India, told delegates at World Routes 2019 that the airline already has the bold plans in place - but it needs a supportive owner to help it fulfil its ambitions.
"We have a plan to ramp up our fleet and double it to 250 aircraft over the next four to five years," she said. "That's the plan we have already made and we are waiting for a new owner to come in and help us [achieve it].
"There is a need for us to grow. Air India is the only airline in India that has not added capacity in the last two years - all of the others have been continuously inducting capacity."
Air India currently has a fleet of 112 aircraft in service, with a further 25 in storage. Nineteen of its grounded aircraft are expected to re-join the fleet in the coming weeks. It is understood that two Boeing 787s will be the first to be made available for service, followed by four Boeing 777s and 12 Airbus A320 family aircraft.
"We're trying to get more aircraft out of maintenance and increase utilisation to that we can add more services," said Nerurkar.
"Our new Toronto flight is actually within the capacity that we have, we have not added any aircraft in the fleet. That's the reason we have started it with only three frequencies but we're hoping to ramp it up next year depending on how the divestment process goes forward."
Earlier this month, India's civil aviation minister Hardeep Singh Puri said the government is "determined" to privatise the national carrier. It is thought that the government is also open to selling a partial stake in the state-run carrier to a foreign airline.