Interview: SEA Milan Airports CEO
Armando Brunini, the chief executive of SEA Milan Airports, discusses the current challenges and opportunities facing Malpensa and Linate, as well as why the city is hosting World Routes 2020.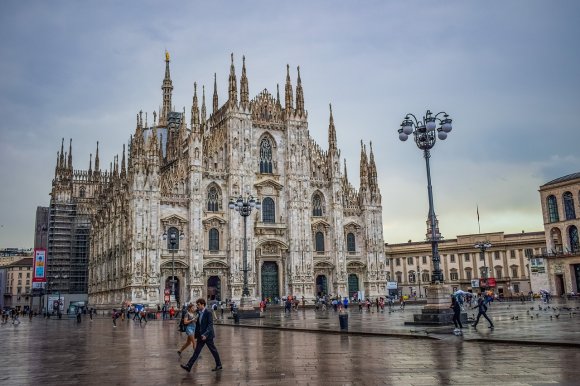 Can you tell us about the investment taking place at Milan Linate? What impact will the development have?
"The investment is mainly aimed at enhancing safety, security, passenger experience and commercial revenues whilst it will not have a relevant impact on capacity. Linate is the city airport serving the business community and a full refurbishment is in process. After having revamped the façade and the arrivals hall, the airport is currently closed in order to completely renovate the runway and BHS system.
"We will reopen Linate end of October but works will continue in the terminal until first quarter of 2021 and our aim is to offer our customers and passengers an experience consistent with Milan's positioning as one of the most dynamic and vibrant cities in Europe."
Are any investments planned for MXP to accommodate projected capacity growth?
"Malpensa's current capacity is fit to accommodate traffic volumes foreseen for the next five to seven years therefore most forthcoming investments will concern technology, refurbishments (i.e. all toilets will be reconstructed within the next two years) and interior design."
What are the biggest challenges facing SEA Group at the moment? Conversely, what are the biggest opportunities?
"Our biggest challenge is happening right now and it's the closure for three months of Linate with all traffic reallocated to Malpensa. We planned and prepared for this major operational event and we are now half way through the process with no major disruptions and level of service at Malpensa similar to last years. We need to focus now on the re-opening of Linate.
"Our biggest opportunities are that we serve an extremely dynamic region and city with a great potential to further grow as a destination and, differently to many European airports, we don't have capacity issues."
Sustainability is a key issue for airports around the world. What are you doing to ensure a balance between growth and sustainability?
"We have been working on sustainability from quite some time and we foresee to scale up our commitment. A comprehensive sustainability strategy with tangible actions is one of the pillars of our new strategic plan."
What are your ambitions for hosting World Routes 2020?
"Simply to showcase a magnificent city and region and, of course, to offer an unforgettable conference to all our colleagues from the world's airlines and airports.
"World Routes is a chance for professionals from the aviation industry to experience Milan and its airports, one of Europe's top ten airport systems. The event will put a spotlight on the city of Milan, allowing us to showcase the huge business opportunities for us to develop new direct routes, especially to Asia and the Americas."