American grows network from Boston
Competition in Boston is set to further intensify as American Airlines prepares to launch three new routes, including service to the host of Routes Americas 2020.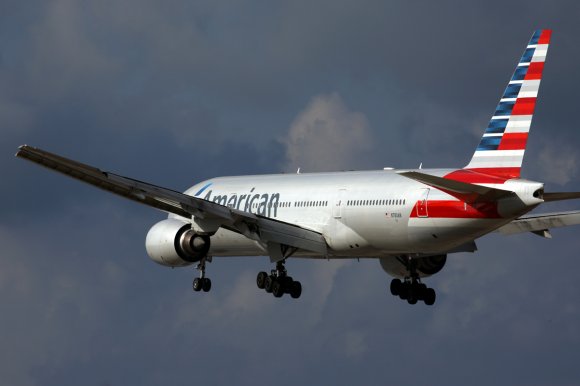 American Airlines is increasing its presence in Boston with the launch of three new routes.
The US carrier is adding service from Boston Logan to Raleigh-Durham and Wilmington, North Carolina. It is also launching a route to Indianapolis, the upcoming host of Routes Americas 2020.
The oneworld member will operate five flights daily between Boston and Raleigh-Durham and Saturday flights between Boston and Wilmington.
The Indianapolis service will be 2x-daily from Sunday to Friday and once on Saturdays. Flights to Raleigh-Durham and Indianapolis begin on May 7, 2020 and Wilmington on May 9.
All three routes will be flown with Embraer 175 aircraft, with 12 first class and 64 main cabin seats.
American's senior vice president of network strategy Vasu Raja said: "Boston is an important market, and we are happy to provide new and increased service to places that matter the most to our customers."
According to data from OAG Schedules Analyser for w/c Jan. 13, 2020, American is the third largest carrier in Boston by departure seats with a 15% capacity share. JetBlue remains the largest with a 31.7% share of weekly available departure seats, while Delta Air Lines is second on 21.2%.
Delta was the largest operator out of Boston a decade ago but had dropped to third place in 2016 amid consolidation in the US airline market and the rapid expansion of JetBlue.
However, in 2018 it overtook American to become the second largest operator and last year upgraded the Massachusetts city to hub status.
American has responded by launching new routes from Boston, including the planned nonstop service to London Heathrow from March 29, 2020. The route will be flown daily on-board Boeing 777-200 aircraft and reinstates flights between Boston and Heathrow after a seven-year absence from its network.
In addition, from April 7 American is starting a 2x-daily service between Boston and Austin-Bergstrom using Boeing 737-800 aircraft, and has launched seasonal routes to Grand Cayman, Key West and Nassau.
American's planned route to Indianapolis comes as the Midwest city prepares to welcome delegates for Routes Americas 2020, taking place Feb. 4-6. The Boston service puts the number of nonstop destinations American serves out of Indiana's state capital at 11.
The carrier averages 40 flight departures per day from Indy—the most among the airport's airlines—and carried on average 22% of the 2019 monthly passenger traffic.
Mario Rodriguez, executive director of the Indianapolis Airport Authority, said: "More nonstop flight options enable travelers to get to their destinations easily and quickly—and that's part of the value the Indy airport strives to deliver. The new American Airlines flight aligns perfectly with that mission."