United cuts back China network amid coronavirus scare
American and Delta have not yet made schedule changes because of coronavirus.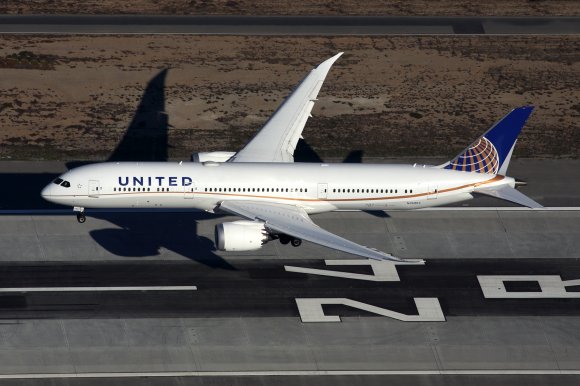 United Airlines will temporarily suspend some flights between China and Hong Kong and several of its large US hub cities, citing a "significant decline in demand for travel to China" as a result of the spread of a coronavirus in the country.
The suspensions are slated to extend from Feb. 1 to Feb. 8, affecting a total of 24 flights between Beijing, Shanghai and Hong Kong, on the one hand, and Washington Dulles, Chicago O'Hare, New York Newark and San Francisco, on the other.
The route suspensions will enter effect for westbound flights from the US starting Feb. 1, and for eastbound flights returning from Asia a day later on Feb. 2. United will continue operating select flights between the US and China during the weeklong suspension to enable customers to continue traveling between the two countries. "We will monitor the situation as it develops and will adjust our schedule as needed," a United spokesperson said.
United has the most exposure to the Asia-Pacific region among the major US carriers, accounting for roughly 15% of systemwide capacity, compared to 10% for Delta Air Lines and 6% for American Airlines, according to Credit Suisse analyst Jose Caiado. More specifically, China and Hong Kong combined accounted for 2.9% of United's systemwide capacity, compared to 1.5% for American and 1.3% for Delta, Caiado said.
While neither American nor Delta have yet moved to suspend operations in the region, the two carriers are taking steps to accommodate passengers looking to reschedule their flights by waiving change and cancellation fees on select routes. "We have not adjusted our flight schedule at this time. We are continuing to monitor the situation very closely," an American spokesperson said in an emailed statement. A Delta spokesperson said the company "continues to be in contact with the Center for Disease Control and Prevention (CDC) and is following their guidelines."
The CDC is screening passengers with Wuhan in their journeys upon arriving in Atlanta, Chicago, New York, Los Angeles and San Francisco. On Jan. 27, the agency issued a Level 3 travel advisory urging the public to avoid all nonessential travel to China until further notice.
Photo credit: Rob Finlayson