Interview: Why Routes Reconnected is vital to the recovery
Last week, Routes announced its brand-new hybrid event – Routes Reconnected. We spoke to Routes' Director, Steven Small, to understand how the event will support the industry in rebuilding and reshaping the world's air services in the post-pandemic era.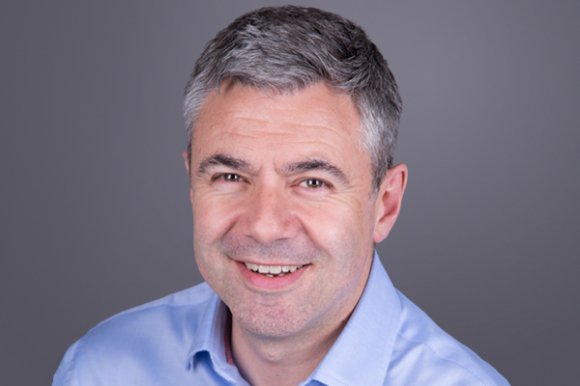 Why have you launched Routes Reconnected?
We recently announced that we had taken the difficult decision to postpone Routes Asia and World Routes to 2021. We understood from conversations with our customers that there was still a real desire to meet, negotiate and work together to overcome what has, and continues to be, one of the most challenging periods that the industry has ever faced.
By launching a brand-new hybrid event, Routes Reconnected, we could deliver both physical and virtual forums that will support all our global partners in collaborating and navigating a new era of partnerships.
How has Routes Reconnected been received by the community?
We knew that there was a real appetite for an event but the response from the community has been extremely positive. Over 25 airlines have already registered including American Airlines, LOT Polish Airlines, TAP Air Portugal, Juneyao Airlines and Volotea.
Our long-standing partnerships with industry associations, and their support for the event, also demonstrates the importance of collaboration that will be needed in the recovery. Luis Felipe de Oliveira, Director-General of ACI World, will be joined by association leaders during the Routes Reconnected conference programme to help shape the collective industry response.
How will Routes Reconnected work?
By investing in a comprehensive digital solution, our five-day event will combine the best features of virtual and in-person events. A programme that will deliver 500 meetings, 30 hours of insight and 10 airline briefings will offer real value and inform future business strategies. The full hybrid event will take place in Amsterdam on 1-2 December, offering the first opportunity the community has had to meet in-person since the pandemic began.
Three exclusively virtual days facilitated through our bespoke virtual platform, 30 November, 3-4 December, will include virtual meetings, CEO interviews, airline briefings and speed networking sessions. Our on-demand content and an intuitive digital platform will allow delegates to connect with their peers and build diaries wherever they are in the world.
How will the event support the community?
IATA has recently released an updated global passenger forecast, showing that the recovery in traffic has been slower than had previously been expected - stating that passenger levels would likely not return to pre-COVID-19 levels before 2024. In a recent survey to our airline customers, they highlighted that an aligned stakeholder approach would be the most important information that destinations and airports would need to demonstrate in future meetings.
The network development industry is about building relationships that create effective partnerships and successful networks. And, it is those partnerships that this event will support. The innovation, resilience and cooperation demonstrated by the route development community throughout this unprecedented period will continue to be paramount in its road to recovery. By working together, we can accelerate the recovery and build back better.
---

Our brand new hybrid event, Routes Reconnected, will support our community in restoring and reshaping the world's air services. Register your interest and be the first to hear about the latest airline registrations, speaker confirmations and event updates.