AirAsia: Passenger Demand In Southeast Asia Rebounding
The carrier reports 'heavy bookings' for flights between Malaysia and Singapore.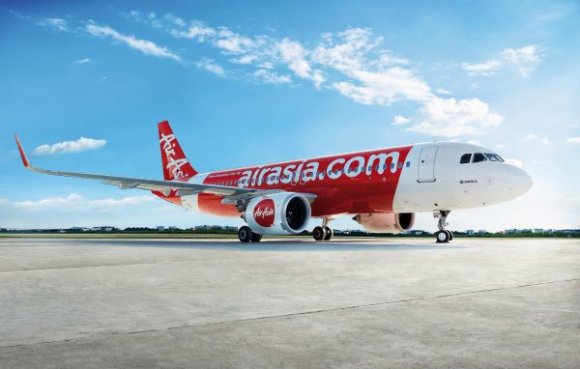 Malaysia-based LCC operator AirAsia Aviation Group saw an encouraging uptick in passenger demand in the 2021 fourth quarter, and the carrier expects this trend to continue in early 2022 as more of its key markets reopen.
The group reported that average load factor was a relatively robust 80% in the fourth quarter, with its four Southeast Asian airline units experiencing solid year-over-year improvements.
AirAsia's traffic gains indicated a "V-shaped" recovery in domestic demand in the fourth quarter, said Bo Lingam, CEO of the aviation group. The fourth quarter improvement followed setbacks in the third quarter driven by the temporary re-imposition of COVID-19 domestic movement restrictions in Malaysia, Thailand and Indonesia.
The introduction of travel bubbles for the leisure destinations of Langkawi (LGK), Malaysia and Phuket (HKT), Thailand helped boost international demand in the fourth quarter. The November launch of a travel lane between Singapore (SIN) and Malaysia has led to "heavy bookings" on flights between the countries, Lingam said.
AirAsia expects the international rebound to gather further momentum. The Philippines and Thailand have recently relaxed some international travel restrictions, and Malaysia and Indonesia are preparing to make significant border reopening moves soon. Singapore has also added more bilateral travel lanes.
"It is our hope that governments, especially in [Southeast Asia], will continue to ease travel restrictions and reduce or remove onerous entry requirements, for the benefit of the recoverability of the tourism industry," Lingam said.
AirAsia was forced to temporarily ground most of its fleet in 2020 because of the COVID-19 pandemic.