Finnair To Resume Tokyo With New Routing
The rerouted service to avoid Russian airspace will increase flight times by more than three hours.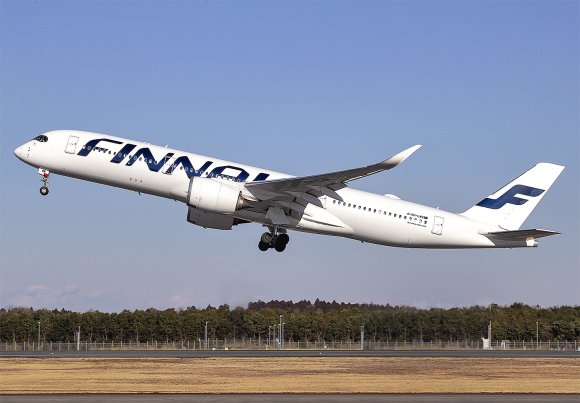 Finnair will resume flying to Tokyo Narita (NRT) from March 9 after suspending service following Russia's invasion of Ukraine.
The oneworld alliance member plans to offer four flights per week to Japan's capital city, with the route from Helsinki (HEL) operating on Tuesdays, Thursdays, Fridays and Saturdays. The route will avoid Russian airspace, increasing the flying time from 9 hr. 30 min. to 13 hours.
"Japan is one of our most important markets, and we want to continue offering safe and reliable connections between Helsinki and Tokyo also in this situation," CCO Ole Orvér said. "Japan is also an important cargo market, and air connections are needed to keep cargo moving."
Finnair, whose long-haul business model relies on the use of Russian airspace, canceled passenger and/or cargo flights to Seoul, Osaka, Tokyo, Shanghai and Guangzhou following Moscow's attack on Ukraine.
However, the airline continues to fly to Bangkok, Delhi, Phuket and Singapore, with a longer routing that avoids Russian airspace. It also flies to Bangkok and Phuket from Stockholm Arlanda (ARN) in addition to Helsinki.
"We continue to evaluate possible alternative routings for our flights to China and South Korea and will communicate on these as soon as the plans are finalized," Orvér said.
On March 3, Finnair called employee representatives to discuss plans regarding possible furloughs of up to 90 days, which, if implemented, would impact flight crews. The estimated need for additional monthly furloughs for pilots ranges from 90 to 200 and for cabin crew from 150 to 450 employees starting from April.
Passenger and cargo traffic between Europe and Asia plays an important role in Finnair's network. Before the pandemic, more than half of the carrier's revenue came from this traffic.