Schulte Departs As Tropic Air CEO
His replacement praised Schulte's contribution to developing Belize's tourism industry.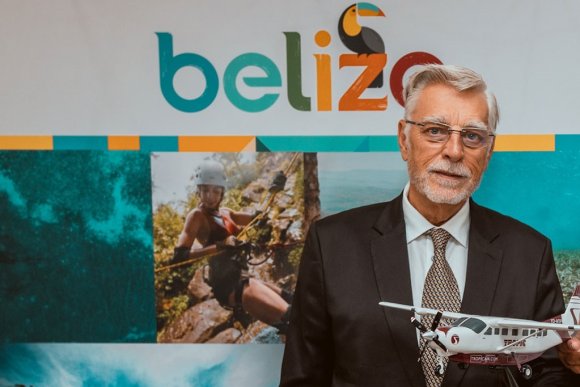 The CEO of Belize-based Tropic Air is retiring after 30 years and will be succeeded by the son of the regional airline's founder.
Max Greif will take over the executive leadership from Steve Schulte on Jan. 30. Greif joins from United Airlines, where he was senior principal of strategic development. He has also worked for American Airlines in the past.
Greif paid tribute to Schulte's leadership of Tropic, saying he had made an exceptional contribution to the airline and developing tourism in Belize. He added that the carrier has a "solid base for expansion and further success."
Founded in 1979 by John E. Greif III, Tropic Air flies to a number of destinations in Belize and Guatemala. It has a main hub at San Pedro (SPR) and secondary hub at Belize City (BZE).
For the week commencing Jan. 23, OAG data shows the carrier's network spans 12 points, eight of which are in Belize. Tropic also flies to San Salvador (SAL) in El Salvador, Roatan (RTB) and San Pedro Sula (SAP) in Honduras, and Cancun (CUN) in Mexico.
Two of the four international destinations—San Pedro Sula and San Salvador—were launched during 2022. Speaking in November, Schulte said: "We are proud of our regional growth and we intend to add frequencies and perhaps more markets in the coming year."
The airline's fleet consists of 14 Cessna 208Bs, two Cessna 182Ts and one Beechcraft 1900D.