JetBlue Airways CEO Feeling 'Good' About Northeast Alliance Case
JetBlue and American Airlines coordinate in Boston and New York, but the US Justice Department is seeking to unwind the alliance.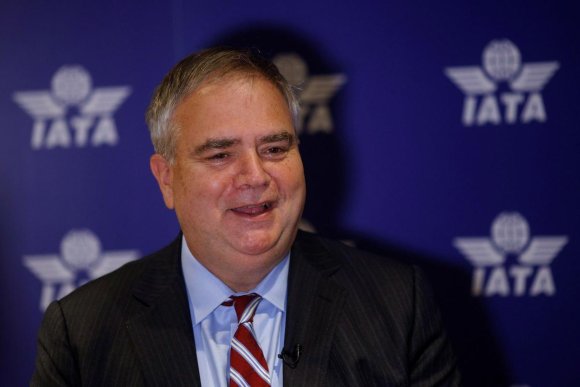 JetBlue Airways continues to focus on building up its alliance with American Airlines even as a US federal judge overseeing a challenge to the partnership is expected to render a decision in the case imminently.
The two airlines launched a partnership, formally called the Northeast Alliance (NEA), in February 2021. Under the NEA, JetBlue and American coordinate their schedules at Boston Logan (BOS), New York Kennedy (JFK) and New York LaGuardia (LGA).
Roughly seven months after the debut of the NEA, which had been approved by the Trump administration, the Biden administration's Justice Department (DOJ) sued to block the alliance, concluding the tie-up was essentially a merger in the Boston and New York markets. The two airlines have consistently argued the NEA is pro-consumer, creating more competition in Boston and New York and enabling the airlines to offer many more routes than either could serve on its own.
The federal antitrust trial ended in November 2022, and all parties are waiting for the judge's ruling in the case.
During a Jan. 26 earnings call, JetBlue CEO Robin Hayes fielded a question regarding how a potentially adverse outcome could affect the airline. Hayes said JetBlue and American felt "good about the case we put forward," adding that he did not "really want to speculate on the downside."
"We're focused right now on hoping for a positive outcome, and continuing the momentum behind the NEA," Hayes said.
During the span of DOJ's challenge of the NEA, JetBlue and American have continued to expand the relationship by adding numerous routes. JetBlue President Joanna Geraghty noted that last year the airline tripled its flights at LaGuardia compared with its pre-pandemic flight levels, crediting the NEA.
Daily departures covered under the NEA from New York JFK will reach 290 in April, with JetBlue operating 190 of those services, Geraghty said. At LaGuardia, the partners will operate 190 combined flights, with JetBlue handling 52. From Boston, JetBlue will operate roughly 150 of the 220 daily departures flown under the NEA.
Citing the growth opportunities JetBlue has leveraged through the NEA, Hayes said: "There are so many leisure markets out of New York that we never had the ability to serve before without taking away from something else, and we can do that now."
JetBlue expects to take delivery of 19 aircraft in 2023–11 Airbus A220s, four A321neos and four A321LRs. The A321LRs will feature JetBlue's Mint premium cabin.