WestJet Confirms Transatlantic Cuts At Three Canadian Airports
Transatlantic flights from three Canadian cities will not operate during summer 2023 but the airline has not ruled out bringing them back next year.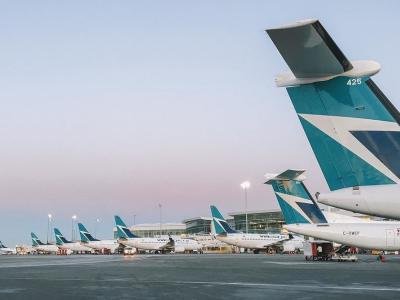 Canada's second largest airline WestJet has vowed to evaluate the return of European routes from Halifax (YHZ) next year after confirming that transatlantic service has been suspended from the airport for the northern summer 2023 season.
The carrier announced in October 2022 that it planned to make its Calgary (YYC) home a "single global connecting hub" where all long-haul international flying would be focused.
Since then, European routes from Halifax, Toronto Pearson (YYZ) and Vancouver (YVR) have been removed from its schedules, but the suspension of flights from these cities had not been confirmed by the carrier until now.
In a statement, WestJet said the cuts are part of a strategy to "responsibly manage and recover its network in response to capacity constraints impacting the aviation ecosystem."
John Weatherill, WestJet EVP and Chief Commercial Officer, added: "As we continue to responsibly balance our schedule alongside operational requirements, capacity constraints and the deployment of our aircraft across Canada, we are making these difficult decisions now to enable us to reposition our investments to best serve the province for years to come."
However, WestJet said it "remains committed to engaging with local stakeholders and community members to evaluate the return of transatlantic service in 2024, as well as for all network opportunities moving forward."
From Halifax, WestJet served Dublin (DUB); Glasgow (GLA) and Edinburgh (EDI) in Scotland; and Paris Charles de Gaulle (CDG) during summer 2022.
It also offered five European routes out of Toronto to Barcelona (BCN), Dublin, Edinburgh, Glasgow and London Gatwick (LGW), as well as London Gatwick from Vancouver.
Since revealing plans to make Calgary its focus for long-haul flying, WestJet has confirmed the addition of new 787 service from YYC to Barcelona and Edinburgh for the 2023 summer season. In total, it will operate seven European routes from the Alberta airport.
The latest scheduled data provided by OAG show that the airline has almost 600,000 two-way seats available between Calgary and Europe during summer 2023, compared with 307,840 during summer 2022.
This article was originally published on aviationweek.com.