Siemens Logistics To Manage Madrid-Barajas Airport's Baggage Handling Systems
Siemens Logistics will conduct real-time data analysis of the Aena airport's baggage conveyor belts.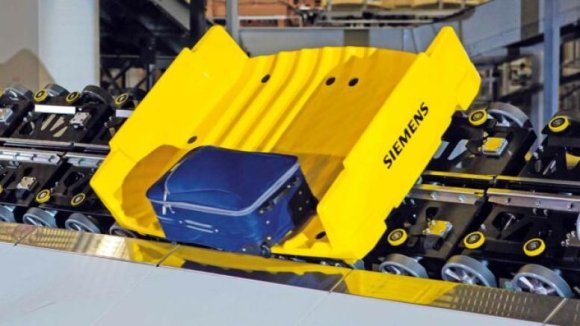 Spanish airport operator Aena has awarded Germany's Siemens Logistics a five-year contract to operate and maintain all baggage-handling systems at Madrid-Barajas Airport (MAD).
Siemens Logistics, a unit of Siemens, will deploy its "SmartTray" solution at MAD. "With its high-tech sensory components, the SmartTray inspects, captures and subsequently analyzes data of the conveyor systems during regular baggage operations," the company says. "This results in a significant decrease of manual inspections and the highest standard of operational system availability. The service team can access relevant data and information as and when required, enhancing efficiency further."
Siemens adds: "The solution can easily be integrated into existing systems, independent from other airport technology." The company says it will also be responsible for spare parts management and preventative maintenance for the baggage handling systems.
"We are very proud that Aena chose us for this major project that is so important for its [baggage handling] network," Siemens Logistics CEO Michael Schneider says. "With our experienced teams, digital applications and innovative solutions, we offer our customers a tailor-made service concept that will increase their productivity."
He notes MAD is the "most relevant hub on the continent for flights to Latin America."
This article was originally published on aviationweek.com.