Hong Kong Airlines To Fly To Phuket Starting In June
The airline is endeavoring to recover from the severe drop in demand to/from Hong Kong during the COVID-19 pandemic.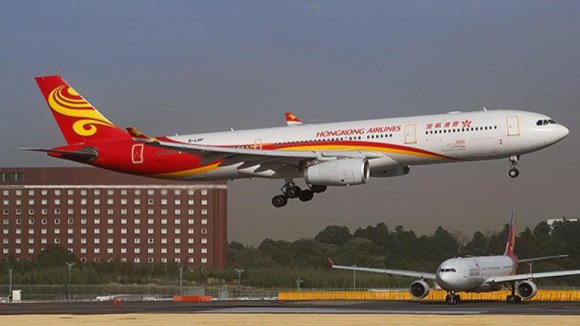 Hong Kong Airlines, citing the "swift pace" of returning demand, unveiled plans to open service to Phuket International Airport (HKT) in Thailand.
The Hong Kong International Airport (HKG)-HKT route will be flown 4X-weekly starting June 16. "This move aims to strengthen and expand the connectivity between Hong Kong and regional destinations, thereby facilitating a wider range of travel alternatives for passengers," Hong Kong Airlines, a subsidiary of HNA Group, says in a statement.
The carrier notes Phuket is "the largest island in Thailand" and "draws millions of tourists each year," adding: "Hong Kong Airlines continues to adjust its network strategies and launching the new service to Phuket will further leverage Hong Kong's connectivity as a regional hub in Asia to meet the demand of international transit and travel needs in the Southeast Asia region."
Hong Kong Airlines says it will be "increasing its flight capacity gradually in preparation for the forthcoming summer holidays and peak travel season."
The airline largely shut down during the COVID-19 pandemic as passenger demand to Hong Kong cratered with the island city implementing among the strictest entry rules in the world.
Hong Kong Airlines says it is now flying to 25 Asia-Pacific destinations. The carrier has previously said it expects to return to pre-pandemic traffic levels by mid-2024.
The carrier has also indicated it will hire 1,000 staff this year, including 120 pilots, 500 cabin crew and 380 ground staff. "That will bring [Hong Kong Airlines'] employment to around 70% compared to before the pandemic," the carrier says.
Hong Kong International Airport said recently that it handled 2.1 million in February 2023, 24 times above February 2022. But traffic was still just over a third of the 5.9 million passengers handled in February 2019.
By the end of 2023, HKG aims to handle about 60% of 2019 passenger traffic levels.
As previously announced, Hong Kong Airlines will begin flying to Fukuoka Airport (FUK) in Japan from April 7.
This article was originally published on aviationweek.com.