ACI Warns Asia-Pacific's Airports Remain In Financial Distress
Rising airfares are benefiting airlines but not airports, Airports Council International (ACI) Asia-Pacific says.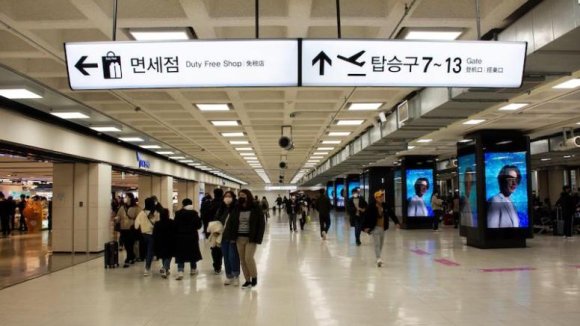 Airports Council International (ACI) Asia-Pacific says the region's airports remain in "distress," even as passenger traffic returns as Asia reopens following the widespread easing of COVID-19 pandemic-related travel restrictions.
The organization's recently released Airport Industry Outlook cautions that while Asia-Pacific airlines' business prospects have greatly improved in recent months, airports in the region are still struggling and their poor financial health poses "a threat to the sector's full recovery."
ACI Asia-Pacific reports airfares "have increased across sector distances and the different markets served in" the Asia-Pacific and the Middle East, leading to rising yields for carriers.
The organization says 14 of the 15 busiest international routes in the world in 2022 touched at least one Asia-Pacific or Middle East airport. The lone exception was the London Heathrow (LHR)-New York Kennedy (JFK) route. On those 14 routes, "the average airfare was up 77%" versus 2019, while the average fare on the LHR-JFK route rose a "more modest" 21%, ACI Asia-Pacific says.
The growing revenue and high yields being experienced by Asia-Pacific airlines are "in sharp contrast to the financial health of airports," the organization cautions.
"The financial health of airport operators continued to be in distress, with 10 consecutive quarters in the red both in terms of EBITDA and net profit margin" through the 2022 fourth quarter, ACI Asia-Pacific DG Stefano Baronci says in a statement. "Despite substantial efforts by airports to freeze or lower airport charges in 2022, the average 53% increase in [Asia-Pacific] airfares throughout 2022 compared to 2019 reveals a fundamental imbalance in the financial stability" between airlines and airports.
The organization says "surging" Asia-Pacific airfares are driven by "fuel prices, wage inflation, insufficient seat capacity relative to demand and a lack of airline competition on specific routes."
This article was originally published on aviationweek.com.