United Airlines To Launch Three New South Pacific Routes
United Airlines will launch three new routes, including what will be the sole nonstop connection between the U.S. and Christchurch, New Zealand.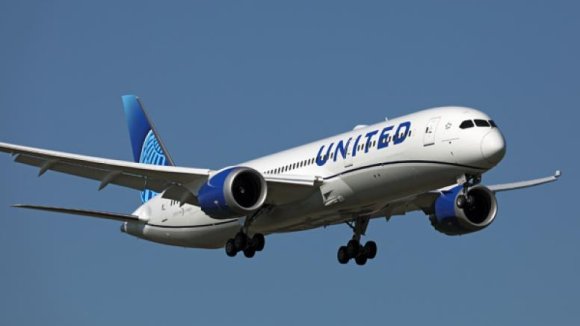 United Airlines has unveiled plans to expand its South Pacific network, which includes the first nonstop flight between San Francisco and Christchurch.
Starting Dec. 1, the carrier will begin serving the San Francisco-Christchurch market three times a week using Boeing 787-8 aircraft, becoming the only airline to directly connect the U.S. and New Zealand's South Island.
United is also adding two new routes from Los Angeles International (LAX) during the winter 2023/24 season, connecting the Californian city with Auckland (AKL) and Brisbane (BNE), Australia. Flights to Auckland will be four times per week from Oct. 28, while Brisbane will be served 3X-weekly from Nov. 29. Both routes will use 787-9s.
"This past winter, United enhanced our network and became the largest carrier to the South Pacific region. Now, this upcoming winter, we will expand even further," United senior vice president of global network planning and alliances Patrick Quayle said April 18.
In addition to the new routes, United plans to increase frequencies from San Francisco to Brisbane and Sydney. Starting Oct. 28, the Star Alliance member will offer daily flights between San Francisco and Brisbane using 787-9s, up from 3X-weekly, while San Francisco-Sydney will become 2X-daily on 777-300ERs.
On the same day, the carrier will also upgauge its daily San Francisco-Melbourne service from 787-9s to 777-300ERs, adding almost 100 extra seats to each departure. Compared to winter 2019, United will offer 65% more seats to Melbourne.
Overall, United will operate nearly 40% more flights from the U.S. to Australia and New Zealand next northern winter versus last year. Quayle said that the airline's partnerships with Air New Zealand and Virgin Australia would enable passengers to access one-stop connections to more than 50 destinations in the region. United signed a codeshare agreement with Virgin Australia in late 2021, replacing a Virgin Australia-Delta Air Lines alliance that had existed for more than a decade.
Data provided by the U.S. Transportation Department shows that United's planned San Francisco-Christchurch service will become the first nonstop route between the cities. American Airlines had planned to begin seasonal flights to Christchurch from Los Angeles in October 2020, but operations failed to start because of the pandemic.
According to figures provided by Sabre Market Intelligence, O&D traffic between Christchurch and the U.S. totaled 84,500 two-way passengers in 2019, all of whom traveled indirectly. Christchurch-Los Angeles was the top city pair, followed by Christchurch-San Francisco.
In the Los Angeles-Auckland market, both Air New Zealand and American offered nonstop flights between the destinations before the pandemic, flying 2X-daily and daily respectively, but American has opted not to return to the market. Instead, the U.S. airline operates to Auckland daily from its Dallas-Fort Worth hub. OAG data shows that Air New Zealand is therefore the sole operator of AKL-LAX flights at the present time.
However, in January, Delta also announced plans to begin flying the 10,480-km (5,659-nm) sector from Oct. 28, offering daily service using Airbus A350-900 aircraft.
In 2019, O&D traffic between Auckland and Los Angeles amounted to 195,709 two-way passengers, equivalent to 268 passengers per day each way. The latest figures provided by Sabre for the first 11 months of 2022 show O&D traffic of around 47,000 passengers.
In the Los Angeles-Brisbane market, United will provide competition for Qantas, which resumed the route in November 2021 after pausing flights during the pandemic. Before the COVID crisis, Virgin Australia also used to provide nonstop service between the cities.
This article was originally published on aviationweek.com.