JetBlue To Add Puerto Rico Flights From Raleigh And Tampa
JetBlue will offer 35 daily departures from the island this summer.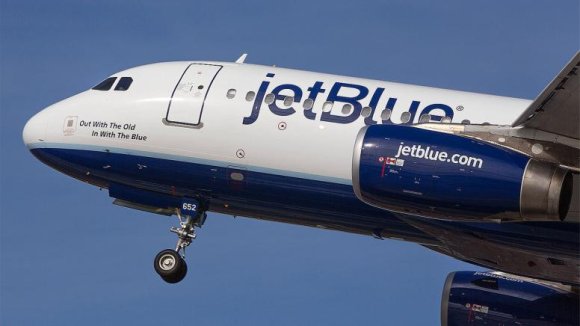 JetBlue Airways will grow service to Puerto Rico, adding two new routes from the U.S. mainland.
From July 5, the New York Kennedy (JFK)-based airline will open service between San Juan (SJU) and Raleigh-Durham (RDU), North Carolina, and between Aguadilla (BQN) and Tampa (TPA). Both routes will be operated daily with Airbus A320 aircraft.
With the new routes, JetBlue will offer 35 daily departures from Puerto Rico, flying from SJU, BQN and Ponce (PSE) to a combined 12 destinations in the U.S. mainland and the Caribbean. Around 30 of the daily departures are from San Juan, which JetBlue considers a "focus city."
"This growth will increase competition and choice for customers traveling to and from Puerto Rico and for travelers in Raleigh and Tampa, while also building on our commitment to support tourism on the island and connect family and friends," JetBlue CEO Robin Hayes says in a statement.
The Puerto Rico Tourism Company adds the "expanded network connects two of Puerto Rico's main airports to key markets in the continental United States, providing travelers with even more options to explore and enjoy the diversity available on the island."
JetBlue says that if its proposed merger with Spirit Airlines is allowed to go through, the combined carrier would "unlock long-term growth opportunities in Puerto Rico that would not be otherwise possible."
This article was originally published on aviationweek.com.