TUI To Increase UK Capacity By 1 Million Seats
The planned rise for summer 2024 will represent a 12% capacity hike for TUI Airways on summer this year.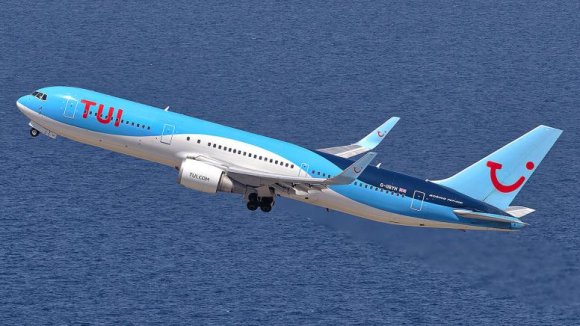 Leisure airline TUI Airways is planning to offer an additional 1.1 million across its UK schedule during the summer 2024 season, including launching new routes to destinations in Cape Verde, Egypt, Greece, Hungary, and Turkey.
The additional capacity will represent a 12% increase from the current summer travel period, and a 13% increase from pre-pandemic levels in 2019, as part of what the airline claims is its biggest ever summer program.
Overall, the extra capacity will provide an additional 250,000 seats to Turkey, 250,000 to Spain, 250,000 to Greece and Cyprus, 300,000 to North Africa, and 50,000 to Italy and Croatia. Andrew Flintham, MD of TUI UK & Ireland, says each UK region will see a "significant increase" in flights. TUI Airways is one of a number of European airlines owned by Germany-based TUI Group.
At Glasgow Airport, Scotland, TUI will increase its number of based aircraft from four to six and offer 180,000 more seats during summer 2024. Two new routes will open to Sal, Cape Verde, and the Greek island of Kefalonia, while this year's winter services to Sharm El Sheikh, Egypt, will also continue in summer 2024.
"We have seen a sharp increase in demand for both city and beach leisure breaks and anticipate welcoming an additional one million passengers through Glasgow this summer alone," says Matt Hazelwood, CCO at AGS Airports, which owns Glasgow Airport.
Birmingham will receive an additional aircraft and 100,000 extra seats, while an additional aircraft will be based at Bournemouth Airport, allowing for a 33% increase in seat capacity and a new route to Enfidha, Tunisia.
An additional aircraft at Bristol Airport will help to provide new service to Cape Verde, and Manchester will also gain an extra aircraft and a new route to Budapest, Hungary. Newcastle will also receive one additional aircraft and new routes to Cape Verde and Egypt; Cardiff Airport will receive a new route to Sharm El Sheik; and East Midlands will gain an additional aircraft and new Cape Verde flights.
Elsewhere, Exeter Airport will see extra flights to Crete and Rhodes; Gatwick will have two million seats with new routes to Marsa Alam and Budapest; London Luton will have increased frequency to Dalaman and Antalya; London Stansted will have increase flight frequency to Greece, Turkey, and Cyprus; and Teesside Airport will benefit from a new weekly route to Dalaman, Turkey.
According to CAPA Fleet Database, TUI operates a fleet of 55 aircraft at present, including 25 Boeing 737-800s, 15 737-8s, eight 787-8s, five 787-9s and two 767-300ERs.
This article was originally published on aviationweek.com.