50 New Routes Starting In May 2023
A selection of 50 new air services set to start around the world in May, looking at the planned frequency, start date and aircraft to be used.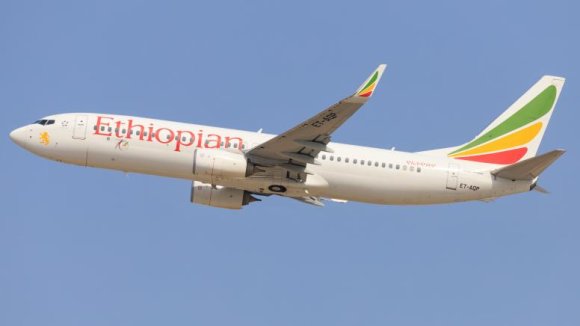 U.S. carriers Delta Air Lines and United Airlines are expanding their respective transatlantic networks in May, introducing a combined total of nine new routes between the U.S. and Europe.
SkyTeam alliance member Delta is set to inaugurate four new services. These include connecting its Atlanta hub with Edinburgh, Scotland, and Nice, France. Nice returns to the airline's network from Atlanta after an absence of almost 17 years. Service will also be launched from New York John F Kennedy to Germany's capital Berlin, and from Detroit to Reykjavik Keflavik, Iceland.
According to data provided by OAG Schedules Analyser, Delta plans to offer 69 nonstop routes between the U.S. and destinations in Europe by early June, providing about 306,600 two-way weekly seats. This represents a capacity rise of 5.2% when compared with the same period in 2019.
Meanwhile, United is opening five new transatlantic routes in May, two of which are to points in Spain. Barcelona will receive daily flights from Chicago O'Hare, while Malaga will be served three times per week from New York Newark.
Additionally, the Star Alliance member is commencing daily flights from Chicago to Shannon, Ireland; from San Francisco to Rome; and from Washington Dulles to Berlin. The expansion increases United's U.S.-Europe capacity to almost 316,000 two-way weekly seats by June—some 26.6% higher than during the same week in 2019.
Elsewhere, Ethiopian Airlines is launching two long-haul routes in May to points in Pakistan and the U.S. On May 1, the carrier began service from its hub at Addis Ababa Bole International Airport to Karachi's Jinnah International Airport, flying four times per week aboard 737-8 aircraft. The route is the sole regular nonstop service linking the continent of Africa with Pakistan.
Ethiopian first served Karachi from July 1966 to December 1971, and again from June 1993 until July 2004. However, the city has remained absent from its network ever since.
From May 16, the carrier will also begin a 4X-weekly service from Addis Ababa to Atlanta using 787-9s, with the aircraft stopping in Dublin for refueling on the westbound leg.
Alongside Delta's entry to the Detroit-Reykjavik market, Icelandair plans to launch flights between the destinations this month, with a 4X-weekly 737-8 service starting on May 18. The Icelandic airline is also stretching its network further east with a new route to Tel Aviv, Israel.
Flights to Tel Aviv will begin on May 10, operating three times per week through Oct. 29 with 737 MAX 8s. At 5,275 km (2,848 nm), the route will be the sixth farthest in the airline's network by distance and city will become its sole destination in the Middle East.
This article was originally published on aviationweek.com.