Routes Europe 2023 Awards: The Airport Categories
Profiles of finalists in the Under 4 Million Passengers, 4-20 Million Passengers and Over 20 Million Passengers categories at the Routes Europe 2023 Awards.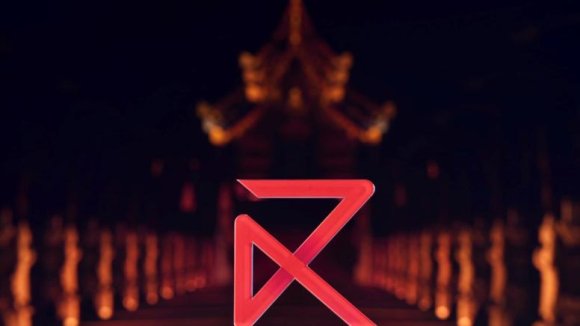 Returning for the first time since 2019, the Routes Europe 2023 Awards will celebrate excellence in airport and destination marketing. Six awards are on offer this year, including three airport accolades that highlight the organizations that have excelled in route development marketing.
Explore News And Analysis From Routes Europe 2023
Split into categories of Under 4 Million, 4-20 Million and Over 20 Million, they showcase the marketing support that airports have provided to their airline partners during 2021 and 2022. All six awards are voted for and judged by members of the route development community. The winners will be announced on May 10 at Routes Europe 2023.
---
The finalists in the airport categories are:
UNDER 4 MILLION PASSENGERS
Billund Airport, Denmark
Billund Airport handled some 3.7 million passengers during 2022, almost reaching pre-pandemic levels. Key achievements during the year included Corendon opening a new base, Finnair returning with a route to Helsinki, and British Airways reopening London City and Manchester service. Several new passenger routes were also launched, such as Munich, Tenerife, Madrid, Ibiza, and Porto, while cargo service to London Heathrow and Reykjavik Keflavik began. New carriers for 2023 include SkyAlps, Air Greenland, Austrian Airlines and Play. Since the pandemic, Billund Airport has invested €7 million ($7.7 million) in incentives to support route recovery and stimulate growth.
Graz Airport, Austria
Graz Airport has made impressive strides, with passenger numbers expected to reach 1 million per year again. In 2022, the airport saw a 2.5-fold increase in passengers, supported by the launch of 10 new routes over the past three years. It offers 33 destinations in 15 countries for the summer 2023 season, along with connections through six major hubs. Recent successes include Eurowings basing an aircraft in Graz, and introducing five new destinations, while Avanti Air will also base a Q400 at Graz Airport this summer to serve niche leisure markets. The airport has also implemented a startup incentive program to foster the sustainable success of new routes.
Tallinn Airport, Estonia
Tallinn Airport recovered to 84% of pre-pandemic passenger levels in 2022 and surpassed 2019 traffic volumes in March 2023, despite eastbound traffic being down by about 8% because of the war in Ukraine. Notable developments for 2023 include airBaltic basing a third aircraft in Tallinn, the return of SunExpress and Aegean, the launch of two routes by startup Marabu, and SAS Scandinavian Airlines adding flights from Oslo. Route support packages include incentives ranging from multiple year support for new routes to overall growth and volume support. Incentives are accompanied by marketing support from the airport and tourism organization Visit Estonia.
Vilnius International Airport, Lithuania
A range of diversified financial and marketing measures were implemented to stimulate demand, including incentive programs to increase passenger traffic and attract new routes. An awareness campaign was also carried out to inform travelers about destinations through various channels. In 2022, Lithuanian airports offered 98 destinations, including 11 new ones. Austrian Airlines and Brussels Airlines resumed flights, making Vilnius International Airport the only Baltic airport with all four Lufthansa Group airlines. A new departure terminal at Vilnius Airport is currently under construction, which will increase capacity from 3.5 million to 7-8 million passengers per year.
Zagreb Airport, Croatia
Zagreb Airport attracted numerous airlines and launched new flights in 2022, expanding its network to 60 destinations. Innovative marketing techniques, including social media campaigns, were employed to promote services and destinations. The airport's recovery rate reached 91%, surpassing most European airports, and it exceeded pre-pandemic levels in November 2022. The airport aims to enhance its position by attracting more airlines and destinations, improving infrastructure and facilities, and offering innovative solutions for passengers. Expansion plans include increasing the number of destinations, upgrading security systems, and adopting sustainable practices.
4-20 MILLION PASSENGERS
Bristol Airport, UK
Bristol Airport achieved 88% of its pre-pandemic passenger traffic in 2022 and grew its UK market share to 3.6%. The airport expects further recovery in 2023 with a projected 25% increase in passengers to 9.7 million, a rise of 11% compared with 2019. Recent successes include the expansion of Jet2.com's base with a seventh Boeing 737-800 aircraft, as well as a range of new routes with easyJet, Ryanair, TUI and KLM. Bristol Airport has already secured four new scheduled airlines in 2023 with Swiss operating 3X-weekly to Zurich, Aegean 2X- weekly to Athens, SunExpress 3X-weekly to Antalya, and Corendon 2X-weekly to Antalya.
Budapest Airport, Hungary
Budapest Airport handled 12.2 million passengers last year, representing a 75% recovery compared to pre-pandemic levels in 2019, and traffic is expected to top 14 million in 2023. The return of long-haul flights by the likes of LOT Polish Airlines, Air China, Shanghai Airlines, and Korean Air, has further strengthened Budapest's network. In 2023, the airport has already announced 12 new routes, eight new destinations, and the addition of three airlines to its portfolio. As part of its 'Forward Together' strategy, Budapest organized trade events and workshops throughout Hungary to provide an exchange platform for airline partners to spread key messages to the Hungarian travel trade.
Marseille Provence Airport, France
In 2022, Marseille Provence Airport recorded 9.1 million passengers, representing 90% of pre-pandemic traffic levels and making it the second-largest regional airport in France. It offers 174 direct routes to 36 countries, with 26 new routes and five new airline partners added in 2023. Route successes have included Flynas launching its first route to France, flying from Jeddah in Saudi Arabia, and Transavia adding flights to Yerevan, Armenia. Canada's Air Transat is also expanding its Montreal-Marseille route to a year-round service. Traffic now is forecast to top 2019 levels this year.
Prague Airport, Czech Republic
Prague Airport expanded its route map to 147 destinations across Europe, Africa, North America, and the Middle East in 2022, up by 19 on the previous 12 months. Eleven airline entrants were secured during the year, including Flynas, Play and SunExpress, and a further six carriers have been added in 2023. New destinations launching this year include routes to Seoul, Ulaanbaatar and Taipei. Prague Airport's route development efforts contributed to a 145% year-on-year increase in passenger volumes in 2022, and a further 24% increase to 13.3 million passengers is expected in 2023. The airport also collaborates closely with tourism organizations to promote inbound arrivals.
Stuttgart Airport, Germany
Stuttgart Airport has grown its network with new destinations such as Atlanta, Stockholm, and Warsaw. To further strengthen its route map, the airport has secured the arrival of Spanish carrier Volotea as a new airline partner, serving Bordeaux and Nantes. With a total of 110 destinations across 33 countries and 36 operating airlines, the airport focuses on four key elements: market intelligence, financial support, marketing cooperation, and operational facilitation. Delta Air Lines recently restarted its long-haul service to Atlanta after 37 years, demonstrating the success of the airport's strategy.
OVER 20 MILLION
Amsterdam Airport Schiphol, Netherlands
Despite facing operational challenges and capacity limitations, Amsterdam Airport Schiphol has managed to maintain strong relationships with its customers and stakeholders, which have played a crucial role in its success. The airport's network increased by 16 destinations to 312 in 2022, with passenger numbers more than doubling year-on-year to 52.5 million. A total of 15 new destinations were added last year, including Aarhus, Dakar, Jeddah, and Tampere, and four cities are new for summer 2023. Additionally, Amsterdam increased its focus on belly cargo and invested in digitalization for passenger and cargo services.
Athens International Airport, Greece
Athens International Airport achieved its best third year ever in passenger traffic performance in 2022 with a significant increase of 84.1% compared to 2021. The airport also witnessed a substantial capacity expansion, reaching 29 million seats, a 50% rise compared to the previous year. The strong growth trend continued into the first quarter of 2023, with a 60% increase in traffic compared to Q1 2022. The airport has invested €23 million ($25.2 million) in sustainability and developmental incentives, benefiting 98% of its airlines. In terms of expansion, Athens welcomed five new airlines, introduced seven new destinations, and launched 39 new services in 2022. In 2023, three new airlines, 13 new destinations, and 14 new services have been added.
Dubai International Airport
Dubai International Airport welcomed a total of 66 million passengers during 2022, a year-on year-growth of 127%. Traffic volumes were propelled by strong growth in the final quarter of the year during which the airport recorded 19 million passengers—the busiest quarter since 2019. New routes secured included Kenya Airways' inaugural service from the coastal city of Mombasa, and SunExpress' direct flights from Izmir. India retained its position as the top destination country, followed by Saudi Arabia and the UK. New routes for 2023 include Cyprus Airways' inaugural flight from Larnaca.
iGA – Istanbul Airport, Türkiye
Istanbul Airport (IST) served 64.3 million passengers in 2022, maintaining its position as Europe's largest airport for three consecutive years. The airport attracted 15 new passenger airlines, including Wizz Air, easyJet, airBaltic, Flyadeal, and Pakistan International Airlines. Overall, the airport's route network expanded to 310 direct routes, including new destinations such as Vancouver, Palermo, London Luton, and Iasi. Through collaborations with Airports of Thailand and Airports Corporation of Vietnam, IST aimed to enhance connectivity and share expertise in traffic recovery. It further supported regional airports in Europe through a dedicated workshop and became the first mega-hub to form a strategic partnership with Trip.com.
Rome Fiumicino, Italy
Key achievements in 2022 included the introduction of the only nonstop connection from mainland Europe to Australia with Qantas' Rome-Perth-Sydney route, as well as new destinations such as Calgary by WestJet and Manama by Gulf Air. In 2023, North America will witness increased departures, while Mexico City, San Francisco, Washington, and New York will see new routes introduced. In the short to medium-haul segment, Wizz Air is increasing its base to 11 aircraft and adding flights to cities including Jeddah and Baku, while Ryanair is deploying an extra aircraft and opening 11 new routes.
This article was originally published on aviationweek.com.