New Budapest Airport CEO Kam Jandu Unveils Ambitions
Budapest International Airport's new CEO Kam Jandu reveals his priorities for the Hungarian airport's future in an exclusive interview.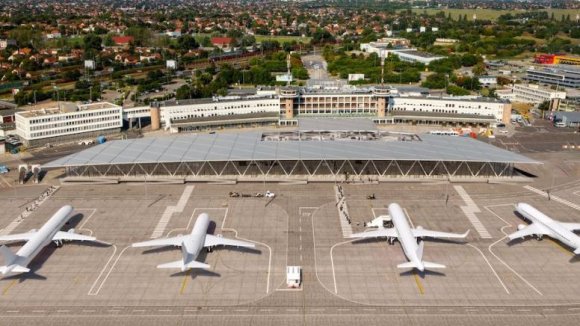 Kam Jandu, the newly appointed CEO of Budapest Airport (BUD) in Hungary, outlines his priorities for the airport's future during an exclusive interview with Routes Daily. Jandu, who previously served as the airport's chief commercial officer (CCO), expresses his commitment to route and traffic growth, meeting sustainability targets and infrastructure development.
"The direction of the ship is stable. I will continue to focus on Budapest Airport's plans for route and traffic growth, on our sustainability targets, on the development of the airport's infrastructure—much needed to maintain quality—and on motivating our people," Jandu says.
Having assumed the role on May 1, Jandu takes over from Chris Dinsdale, who has moved back to his native Canada to become the president and CEO of the Calgary Airport Authority.
Jandu came to aviation in the late 1990s when he joined British Midland in sales and marketing, transitioning to Star Alliance's Frankfurt headquarters in 2001, before coming to Budapest as aviation director in 2009, rising to CCO in 2014.
Jandu says that the airport reached 12 million passengers in 2022, equivalent to 2016-17, and it will welcome some 14 million this year, before setting course to exceed the pre-pandemic levels of 16 million passengers in 2024.
"The real focus for growth at this time is long-haul. We had Toronto, New York, Chicago and American Airlines' hub at Philadelphia before the pandemic and we'd obviously really like them back," he says.
Meanwhile, in the other direction, Jandu reflects that BUD's recovery in Asia has been strong. "We have three destinations in China, but we want the five cities that we had pre-pandemic—so we definitely see a strong desire for more long-haul, especially as it fits in well with off-peak use of facilities," he adds.
Budapest Airport is also seeking to expand opportunities in France, Germany, Spain and the UK. Jandu's team has been actively working to establish routes to Lyon, Bordeaux, Toulouse, Glasgow and Newcastle. Despite challenges posed by Brexit, the UK remains Budapest Airport's largest market, with traffic recovering but not yet having reached 2019 levels.
Aside from his role in aviation development, construction is set to become a major preoccupation for the incoming CEO. Terminal 1, which has been out of operation since 2012, is scheduled to come back into operation in 2026 after the construction of a contemporary boarding pier. This will provide much-needed capacity prior to the construction of Terminal 3, where the first phase is intended to open in 2030 adjacent to Terminal 2 and SkyCourt.
However, Jandu adds that Terminal 1's reopening is not to be viewed as a stop-gap solution: "We're spending over €100 million ($110 million) on bringing Terminal 1 back to life to serve over four million passengers compared to the two it served pre-closing—so it will have a longer shelf life if needed, even after Terminal 3 is opened."
Jandu acknowledges the expanded responsibilities that come with his role, but he is no stranger to multifaceted challenges. During his time as aviation director, he was also responsible for security, operations and a workforce of 800 employees. His involvement in the conception and construction of SkyCourt and Pier 1 further equipped him with construction expertise.
Following Jandu's promotion, Balázs Bogáts has risen to the position of CCO. Balázs' 20-year aviation career includes more than a decade with Malév Airlines before he joined BUD in 2011, where he has served as the airline development director since 2022.
This article was originally published on aviationweek.com.