Hanoi Proposes Construction Of A Second Airport
A second airport serving Hanoi would help to alleviate congestion at Noi Bai International Airport.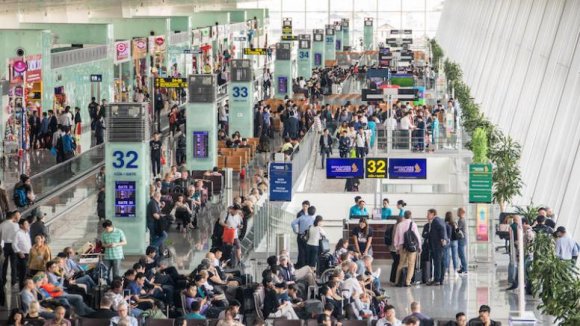 Proposals have emerged for the development of a second international airport to cater to Vietnam's capital, Hanoi, as part of an extensive aviation masterplan spanning the next 30 years.
The Hanoi People's Committee, the city's state administrative body, has submitted a document to the Ministry of Transport outlining the necessity of a second airport in light of the projected population growth in the metropolitan area, estimated to reach 21-23 million inhabitants by 2050, a figure comparable to Ho Chi Minh City's population of 24-25 million.
Considering that a second international airport is already underway in Ho Chi Minh City, Hanoi officials argue that a similar infrastructure project is necessary to meet the region's "growing transportation needs and ensure aviation security and safety."
Hanoi's Noi Bai International Airport currently has two terminals and was designed to handle about 25 million passengers per year. However, the airport remains capacity constrained and accommodated more than 29 million passengers before the pandemic in 2019.
In Ho Chi Minh City, the development of a second international airport is already underway in Long Thanh, located approximately 40 km (25 mi.) east of the city. The project is planned to alleviate traffic congestion at the existing Tan Son Nhat International Airport.
The first phase of development at Long Thanh International Airport foresees a 4,000-m-long runway and developing capacity for 25 million passengers annually by 2025. Further phases are envisaged, increasing capacity to 100 million by 2050.
In April, Airports Corporation of Vietnam extended the bidding period for the second time for the construction and installation of Long Thanh's passenger terminal. The new bid closing time has been extended to June 12.
This article was originally published on aviationweek.com.