American Airlines, DFW Agree To Build Airport's Sixth Terminal
American Airlines and Dallas/Fort Worth International Airport (DFW) have signed a new 10-year use and lease agreement reviving plans to build a sixth terminal.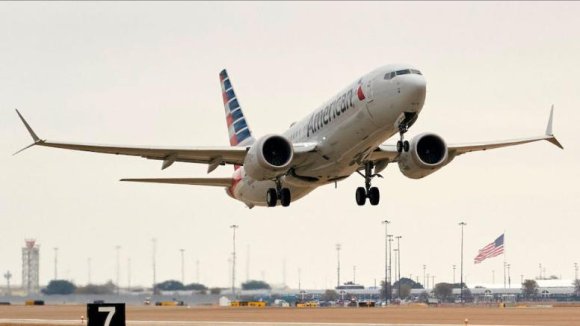 American Airlines and Dallas/Fort Worth International Airport (DFW) have signed a new 10-year use and lease agreement that revives plans to build a sixth terminal at DFW.
DFW-based American and the airport had announced plans to build a new terminal in 2019, but the COVID pandemic put the project on the back burner. The parties say the new Terminal F will cost an estimated $1.63 billion to build and include 15 gates. The airport is aiming for Terminal F to open in 2026.
The agreement also calls for a $2.7 billion expansion to existing facilities that will see Terminals A and C gain a combined nine new gates. The 24 total added gates to the airport will be used by American and other carriers.
According to American, it has an 85% market share at DFW, operating 800 daily flights from the airport to 240 destinations across 25 countries.
"The projects will also allow American to expand operations in existing terminals to maximize its operational capability and enhance the experience for connecting customers," American and DFW say in a joint statement.
The parties add: "The new agreement will allow American and DFW to work together on additional capital projects throughout the term of the lease."
American bases 35,000 employees at DFW. It has a 300-acre headquarters facility near the airport.
"The use and lease agreement not only creates a predictable and equitable business model for DFW Airport, but it also underscores the commitment of the airport and our airline partners to provide passengers with the best possible travel experience," DFW CEO Sean Donohue says. "Our partnership with American Airlines, our largest airline, is stronger than ever."
DFW handled 73.4 million passengers in 2022, trailing only Hartsfield-Jackson Atlanta International Airport—which handled 93.7 passengers for the year—among global airports in terms of passenger traffic.
"DFW is our largest hub and a central gateway to our extensive international and domestic network," American CEO Robert Isom says. "American has led the growth that has propelled DFW to become the second-busiest airport in the world, and we are thrilled to have finalized a new lease agreement and capital plan that sets the stage for American, DFW and the North Texas region to continue to grow for years to come."
This article was originally published on aviationweek.com.