Sydney Airport CEO To Resign; SYD's China Traffic Rebounds
Sydney Airport (SYD) CEO Geoff Culbert will resign at the end of the year following six years leading Australia's busiest airport.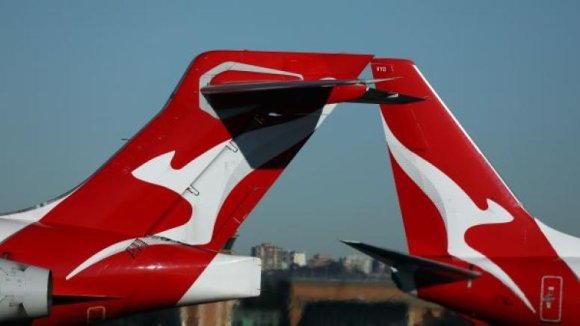 Sydney Airport (SYD) CEO Geoff Culbert will resign at the end of the year following six years leading Australia's busiest airport.
The airport says a global search will get underway to find a replacement. Meanwhile, SYD is reporting rebounding traffic from China as Chinese carriers continue restarting routes to Sydney or ramping up capacity on existing routes.
Culbert left his role as president and CEO of GE Australia and New Zealand to take the top spot at SYD in January 2018. Sydney Airport Chair David Gonski credits Culbert with "managing the airport through the pandemic when traffic was devastated by border closures." He adds in a statement that Culbert "will be staying on until the end of the year to give us the opportunity to conduct a global search and facilitate a smooth transition to a new CEO."
Culbert notes that SYD "will be close to fully recovered" in terms of passenger traffic versus 2019 levels by the end of 2023, making it "the right time to hand over to a new CEO who will lead the airport through the next phase."
SYD handled 3.1 million passengers in April 2023, 83.9% recovered versus April 2019.
The airport reports Chinese passport holders "ranked third in the list of top 10 nationalities to fly through Sydney in April, moving up from fifth place in March 2023."
Traffic from China in April was 53.8% recovered compared to April 2019, according to SYD, noting this represented "a significant jump up from the 39.6% recovery rate in March, highlighting the ongoing recovery of the China market since borders reopened."
By the end of May, seven mainland Chinese airlines will operate a combined 30 flights weekly to SYD, according to the airport. "That's remarkable considering we started the year with just three airlines flying four return services to mainland China a week," Culbert says.
The airport is in the midst of a string of route returns and capacity increases by Chinese airlines. Beijing Capital Airlines started 2X-weekly service between Qingdao and SYD in April. Hainan Airlines commenced 2X-weekly flights between SYD and Haikou on May 20 with onward service to Taiyuan.
From May 28, Xiamen Air will increase its service to SYD from Xiamen to daily, up from 4X-weekly. From June 8, China Southern Airlines will fly 2X-daily service between Guangzhou and SYD, up from 10X-weekly currently. China Eastern Airlines will boost frequencies to SYD from Shanghai Pudong to 11X-weekly from June 23, up from 7X-weekly.
Meanwhile, Singapore Airlines on May 18 added a second 2X-daily Airbus A380 service from Singapore to SYD, joining a 2X-daily A380 already operating on the route.

This article was originally published on aviationweek.com.