This winter's domestic offering in Pakistan is at its highest rate for the past five years as new starter Serene Air launches flights on key domestic city pairs, adding to the established operations of airblue, Pakistan International Airlines (PIA) and Shaheen Air International. The new arrival commenced operations in late January 2017 using a small fleet of new Boeing 737-800 airliners.
The privately-owned Serene Air commenced flights on January 29, 2017 between Karachi and Islamabad after securing its air operator certificate just a week earlier. The airline is also offering flights between Jinnah International Airport in Karachi and Faisalabad, Lahore, Peshawar and Quetta, with the latter also being served from Benazir Bhutto International Airport in Islamabad too.
It plans to initially grow its network to eight points in Pakistan, adding Multan and Skardu, before expanding further and then growing into the international market. It is seeking to differentiate from its rivals by focusing strongly on customer service and reliability through its operation of brand new short-haul airliners.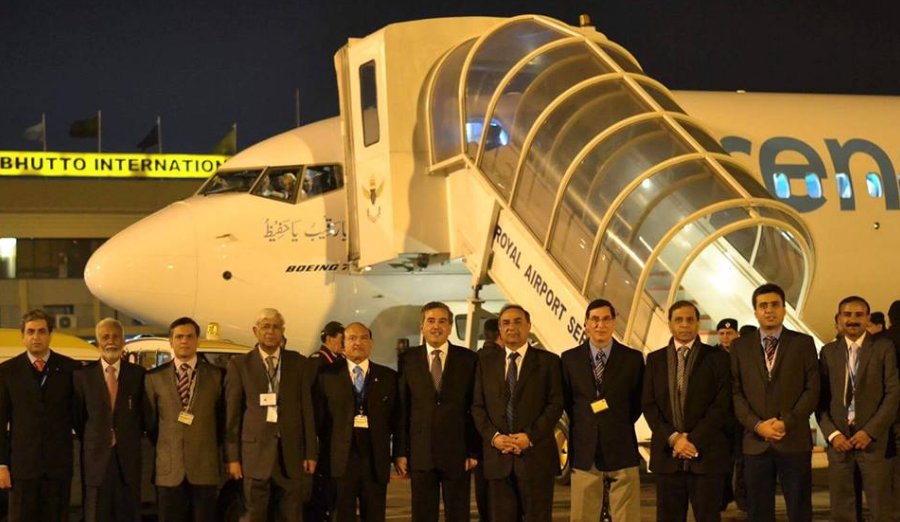 "We at Serene Air promise to fulfill customer expectations by providing one of the highest standard of air travel and comfort in the region," said Sohail Gul Khan, chief executive officer, Serene Air. "Catering to the growing travel needs of the country and rising passenger expectations, we aim to achieve high standards by giving priority to our customers and their needs."
Serene Air describes itself as a "premium airline on a mission to rejuvenate domestic flying experiences," offering pre-allocated seating and offering a full meal service onboard with menus being refreshed on a daily basis. "A blend of excellence, ambition and customer care is what will, God willing propel SereneAir as one of the leading names in the industry," it said.
The Pakistan domestic market has been in decline since the start of the decade with connectivity last winter at its lowest level since 2009 and summer capacity in 2016 down -1.1 per cent on summer 2015 and considerably below the high recorded in 2012. However, the arrival of Serene Air this winter will help boost domestic capacity in Pakistan this winter by 15.3 per cent, supported also by a resurgence of Pakistan International Airlines in the local market.
The national carrier has boosted its winter 2016/2017 inventory by just under a third compared to the previous winter and its proposed summer 2017 operation is up 47.0 per cent versus last year, based on published schedules. This growth is being mainly facilitated through additional capacity on existing routes, although some new city pair markets have been added to its network.
The local aviation sector is set to develop to mirror the growth of the country's economy with demand rising thanks to increasing middle classes, and lower fuel costs translating into cheaper air travel and local industry experts PAK Aviation tell Routesonline that both Bhoja Air and Air Indus are planning to relaunch flights after halting services because of a lack of aircraft and safety concerns.
"Although the emergence of additional competition into Pakistan's domestic skies is a welcome sign, despite some investments in the industry, we still believe the infrastructure is not ready to cope with this growth," said a PAK Aviation analyst, who believes that facilities in Islamabad, Karachi and Lahore are still lacking and operational systems need to be updated.
An example of this has already become evident in Serene Air's limited operation with one of its Boeing 737-800s being damaged after being hit by a tow tug on pushback at Benazir Bhutto International Airport in Islamabad during its first week of flights.
There are other issues as well related to Instrument Landing Systems with only one airport in the country currently equipped with category 3 ILS. "This hinders operations in a dramatic way during winter season and fog," says the local expert.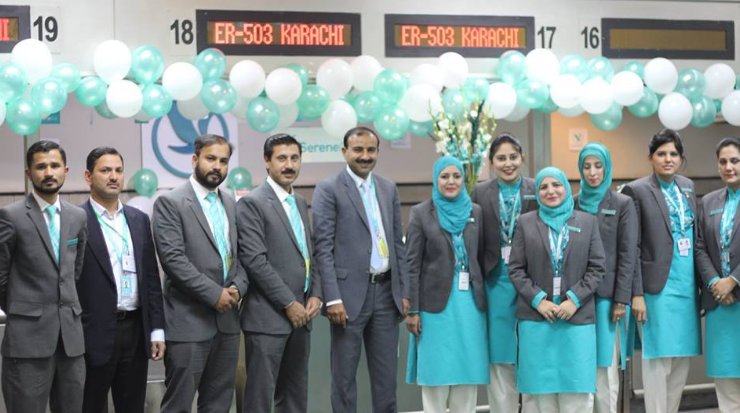 Serene Air will bring more capacity into what are already major city pairs within Pakistan. Flights within the triangle of Islamabad, Karachi and Lahore account for two thirds of the available domestic capacity this winter and the new arrival will compete with all three incumbent carriers on routes from Karachi to Islamabad, Lahore and its proposed Multan operation. It will compete will just PIA between Karachi and Faisalabad, Peshawar and Quetta and PIA and Shaheen Air between Islamabad and Quetta.
"What all these airlines are doing is serve the already available market but nobody is willing to cater to the commuter routes where there is infrastructure and demand but no players apart from PIA," said the PAK Aviation analyst.
Schedule data from intelligence provider OAG highlights the control that PIA has over the domestic market. Although the carrier's share of domestic capacity has declined from over 85 per cent in the late 2000s to as low as 47.0 per cent in summer 2015 as new operators have entered the market, its recent expansion has seen this share grow to 69.9 per cent for both the summer and winter 2016 schedules.
Out of the country's largest domestic airport, Jinnah International in Karachi, this winter PIA serves 19 domestic destinations and has a monopoly on 14 of the routes (17 before Serene Air's launch). At Benazir Bhutto International Airport in Islamabad, PIA serves 13 markets, 12 as the only operator and is the sole scheduled operator from 15 domestic markets comprising: Bahawalpur, Chitral, Dadu, Dalbandin, Dera Ghazi Khan, Gilgit, Gwadar, Kadanwari, Mohenjodaro, Panjgur, Rahim Yar Khan, Sawan, Skardu, Sukkur and Zhob.
(IMAGES: Serene Air launch photographs from airline via PAK Aviation)