Industry insight: 'Spotlight on Spain'  
With World Routes taking place in Barcelona, we've analysed the Spanish aviation market and the factors that are stimulating its growth.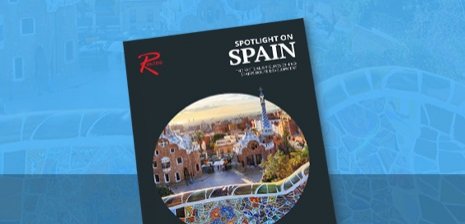 Travel and tourism in Spain has never been stronger. Last year a record-breaking 75.3 million tourists visited Spain and the sector supported 2.65 million jobs - 14.5% of total employment.
While low-cost carriers such as Norwegian, Ryanair and Vueling have driven growth in recent years, IAG's new no frills long-haul airline LEVEL promises to continue the trend from its base in Barcelona.
The UK is predicted to be Spain's largest international growth market in 2017, thanks to Jet2.com's new bases at London Stansted and Birmingham.
Italy will be important because of Ryanair's new services between Barcelona and Naples, Ibiza and Rome, plus Madrid and Verona.
North America will be a source of long-haul growth due to the new routes being launched between the US and Barcelona (American Airlines, Norwegian and LEVEL).
Download 'Spotlight on Spain' to discover the key facts about the Spanish aviation market and the airlines that serve it.