Top 20 fastest-growing major airports in the world
China is set to become the world's largest aviation market within the next five years so it is unsurprising that the country's airports are leading the way when it comes to annual passenger growth. Routesonline analyses the fastest-growing major airports in the world, with more than half of the top 20 in China alongside counterparts in Europe, the Middle East and the Caribbean.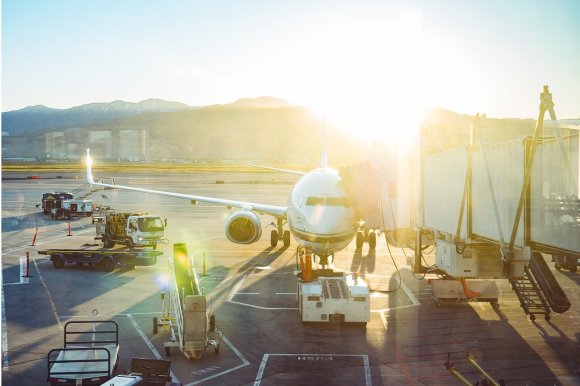 The biggest driver of aviation demand over the next two decades will be the Asia-Pacific with the region set to be the source of more than half of all new passengers, according to forecasts from the International Air Transport Association (IATA).
Routes to, from and within Asia-Pacific will grow by an extra 2.1 billion annual passengers by 2036, for an overall market size of 3.5 billion. China is the fastest-growing market within the region and will add an additional 921 million new passengers over the next 20 years.
Given the growth of the market it is therefore unsurprising that the country's airports are experiencing a passenger boom, fuelled by rising outbound tourists, a strong economy, the opening of new routes, and a growing middle-class with a desire to travel.
Statistics released by the China National Tourism Administration show that the number of inbound and outbound visits reached 270 million in 2017, up 3.7 percent on the previous 12 months. The number of inbound visits increased 0.8 percent to more than 139 million, with tourists from Myanmar, Vietnam and South Korea the main sources of overseas visitors.
According to research by Routesonline, 11 of the top 20 fastest-growing major airports in the world by passenger numbers in 2017 were in China, based on preliminary figures from Sabre. The list ranked the busiest in the world last year by passenger numbers (with more than five million pax) and then by percentage annual growth when compared with 2016.
Topping the list with year-on-year growth of 36.7 percent was Zhuhai Jinwan Airport, serving the city of Zhuhai in the Guangdong province and home to the International Aviation & Aerospace Exhibition, China's largest air show.
The airport handled in excess of 9.4 million passengers last year, up by 2.5 million on the previous 12 months. All of the traffic was domestic, with Beijing Capital, Haikou Meilan International and Shanghai Hongqiao International its largest markets.
Top five markets from
Zhuhai Jinwan Airport in 2017:
Elsewhere in the top 20, Chinese airports occupied ten of the remaining positions. Nanchang Changbei International was second (34.7 percent annual growth), Shijiazhuang Zhengding International was third (32.2 percent) and Quanzhou Jinjiang International (28.2 percent) was fifth.
The others to feature in the rankings were Hohhot Baita International (6th), Yinchuan Hedong International (10th), Tianjin Binhai International (11th), Taiyuan Wuxu International (12th), Hefei Xinqiao International (13th), Yantai Penglai International (14th) and Beijing Nanyuan (16th).
"The extent to which China is leading the global growth in the industry is really apparent when looking at the top 20 growth airports in 2017, where Chinese airports really dominate the list," said James Nicholls, senior analyst at aviation consultancy ASM.
"A combination of new airlines launching across the PRC in addition to aggressive growth from established airlines is having a phenomenal impact on the growth of traffic, particularly the domestic market as air travel becomes easier and cheaper."
Outside of China, Netaji Subhas Chandra Bose International in Kolkata ranked fourth with passenger growth of 29.1 percent, while Keflavík International in Reykjavík was Europe's highest placed entrant in seventh thanks to its position as a key hub for low-cost transatlantic travel. It added more than 1.8 million passengers in 2017, Sabre's preliminary statistics show.
Naples International was the eighth fastest-growing airport, Havana in Cuba ninth, Bulgaria's Sofia 15th, Pune Airport in India 17th and Halim Perdanakusuma International in Jakarta, Indonesia 18th. Warsaw Chopin and Medina in Saudi Arabia in 19th and 20th respectively.
Nicholls said: "For the highest growth airports outside China, a common theme across them is Ryanair. Naples appears high on the list, after Ryanair's new base generated more than 600,000 seats in its first year. Sofia and Warsaw also had a particularly successful year of growth, aided by an increasing presence from the Irish carrier."
The continued growth of air services from China comes ahead of World Routes 2018, which will take place in Guangzhou from 15 - 18 September. Over three concentrated business days, more than 3,000 delegates are expected to take part in more than 13,000 face-to-face meetings to discuss new and existing air services.
The top 20 fastest-growing major airports in the world (+5 million pax based on Sabre's
prel
iminary traffic figures):