World Routes 2018 took place in Guangzhou, Guangdong Province, China from 15 - 18 September 2018. Routes World 2023 will take place in Istanbul, Türkiye from 15 - 17 October 2023. View all our other upcoming route development events.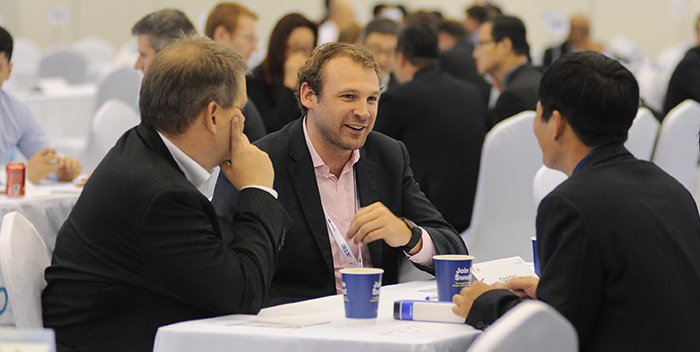 World Routes is the global meeting place for every airline, airport and aviation stakeholder.
The event presents an unrivalled platform for route development professionals to discuss, develop and plan network strategy. Providing unique cost and time-saving benefits, World Routes is a 'must attend' event and attracts the most senior decision makers from the world's leading aviation organisations.
Register your place Download the brochure
Who attends?
3,000 Delegates
300 Airlines
700 Airports
130 Tourism Authorities
110 Countries
80 Speakers
"World Routes brings together the best collection of airports and airlines, so that makes it essential to attend."

Chris Jones
Chief Marketing Officer
McCarran International Airport

Face-to-face meetings
Over three concentrated business days, 3,000 delegates will take part in over 13,000 face-to-face meetings to discuss new and existing air services.
"World Routes is for me THE event that enables us to meet all our main airport contacts and gain valuable insights in what's happening in the market."

Jeroen Erdman
Head of Network & Scheduling
Transavia

Networking events
Designed to maximise business development and networking opportunities, the hospitality programme provides an informal setting for delegates to foster new and develop existing business relationships.
"Valencia had 23 new routes this summer, 19 new routes are planned for next winter. World Routes has been the place to develop them."

Miguel Angel Perez
Market Manager
Valencia Tourism

Conference
Industry experts will provide a valuable insight into key air service development issues currently affecting the route development community.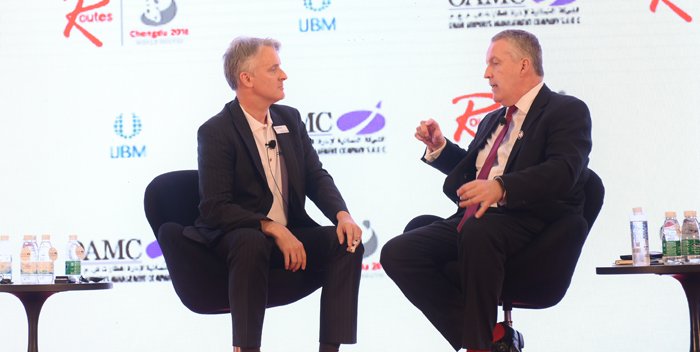 World Routes brings together top-level speakers from across the sphere of aviation, including airlines, airports, destinations, aircraft manufacturers and more, to discuss the most pressing issues facing aviation now and beyond.
"For us as an airline it is all about efficiency and here at Routes be it World, Europe or elsewhere we are having efficient and productive meetings with our counterparts from across the world."

Wilken Bellmann
Head of Network Planning and Scheduling
SunExpress

Join the world's airlines, airports, tourism authorities and industry influencers at World Routes 2018. Register your place today and take advantage of the unique cost and time-saving benefits that the event provides.
Register my place Download the brochure
Latest World Routes 2018 News
Posted
The facts and figures behind the world's leading route development events.