Bulletin board: aviation industry news round-up
This week featuring the ruling on EU subsidies to Airbus; more details on Japan Airlines' planned LCC; and Flybe's fleet review.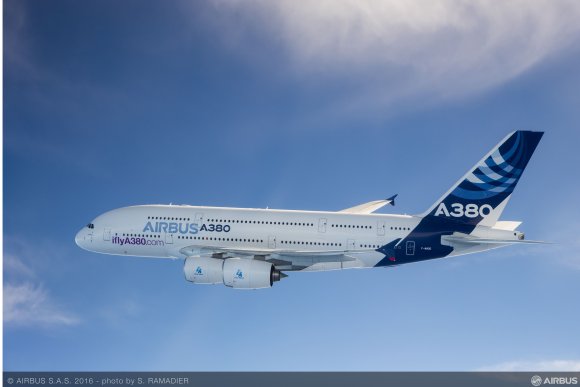 A round-up of the latest news from the aviation industry this week.
Illegal EU subsidies hurt Boeing, WRO rules
The World Trade Organisation (WTO) has ruled that the European Union (EU) failed to comply with requests to end subsidies for aircraft maker Airbus, hurting Boeing's sales as a result.
The ruling is the latest action in a 14-year battle between the two companies.
The WTO said the EU had failed to remove support for the Airbus A380, the world's largest airliner, as well as the A350.
The US had put forward 218 claims of 'adverse effects' - such as lost sales - to Boeing as a result of alleged support to Airbus. A total of 14 instances were upheld.
Boeing chairman and chief executive Dennis Muilenburg said: "Today's final ruling sends a clear message: disregard for the rules and illegal subsidies are not tolerated."
The decision on a separate case, where Airbus has challenged US government support for Boeing, is expected later this year.
Airbus chief executive Tom Enders said the latest WTO ruling was "only half the story".
JAL firms up LCC plans
Japan Airlines (JAL) has revealed more details of its planned low-cost carrier (LCC) for the international market.
The new carrier be based at Narita International Airport and initially operate a fleet of two Boeing 787-8 aircraft. It will target medium- to long-haul flights in Asia, Europe, and the Americas. JAL said it hopes to begin services in summer 2020.
"When JAL establishes the new LCC business, the company aims to create new demand, working along with the successful services provided by Jetstar Japan, which features domestic and short-haul international flights," the airline said.
Flybe confirms Embraer E195 departure after fleet review
European regional airline Flybe has conducted a review of its fleet and concluded that the Bombardier Q400 is the best core aircraft for its current and future needs.
The review has formed part of the UK carrier's strategy to reduce its overall fleet and to concentrate on profitable routes.
As the airline moves to a core Q400 fleet, it will return nine Embraer E195s on top of the six older Q400s it has already handed back to lessors.
It will retain the smaller Embraer E175s and still plans to take delivery of an additional four of the type due next year.
Flybe chief executive Christine Ourmières-Widener said: "Flybe's strategy is to reduce the fleet size to an optimum level and make the business demand-driven rather than capacity-led."
The airline expects to reduce its fleet size from 85 at its peak in May 2017, to a target of about 70 aircraft by early 2020.
Gagey named interim Air France-KLM CEO
Air France-KLM has named Frédéric Gagey, the group's chief financial officer, as its interim chief executive to replace the outgoing Jean-Marc Janaillac.
In addition, a management committee is being set up comprising Gagey, Air France chief executive Franck Terner and KLM chief executive Pieter Elbers.
Janaillac announced his resignation earlier this month after French staff voted against a pay proposal.
Airbus CFO to depart
Airbus' chief financial officer Harald Wilhelm is to leave the European manufacturer next year. Wilhelm decided "in agreement with the board of directors" that he will leave in April after 27 years at Airbus and its precursors.
He said: "After 18 years at the Airbus finance function, next year will be the right time for me to move on.
"Until then, I remain committed to the performance of the company and I will work with the management to ensure a smooth transition to the next Airbus CFO."
Airbus chief executive Tom Enders is also leaving the business next year.