Bulletin board: aviation industry news round-up
This week: Lufthansa firms up A320neo options; AirAsia X increases Hawaii focus; the Single African Air Transport Market; Air Baltic to buy up to 60 CS300s and more.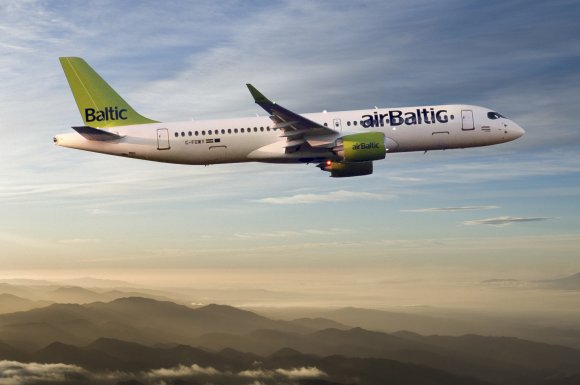 A round-up of the latest news from the aviation industry this week.
Lufthansa firms up A320neo options
Lufthansa has firmed up a previous option for six further Airbus A320neo aircraft following a decision by the company's supervisory board at the beginning of May.
The latest agreement brings the group's total order for the A320neo to 122 (77 A320neo and 45 A321neo). In addition, the airline signed an order for three more A320ceo, bringing its A320ceo orders to 273.
Eric Schulz, Airbus' chief commercial officer, said: "Benefitting from the Airbus commonality and the A320 Family's efficiency and environmental credentials such as reduced noise, lower fuel-burn and emissions, we are pleased the airline has decided to come back for more."
Aeroflot posts Q1 loss
Aeroflot Group has published its results for the three months to 31 March 2018, the first time it has reported figures for the first quarter of a financial year.
The airline posted an 8.5 percent year-on-year increase in revenues to RUB 111,942 million, but slipped to a total net loss of RUB 11,543 million.
Shamil Kurmashov, deputy chief executive for commerce and finance, said the period was a "traditionally weak" one for the Russian market. The number of passengers carried in Q1 2018 was 9 percent lower than in Q4 2017.
However, Kurmashov said it was expecting high demand for both international and domestic flights because of the upcoming FIFA World Cup.
Ethiopian to hit 100th aircraft milestone
Ethiopian Airlines will next week take delivery of its 100th aircraft, becoming the first African airline to operate a fleet of more than 100 planes. The Boeing 787-900 will be delivered on 5 June.
Chief executive Tewolde GebreMariam said: "This milestone is a continuation of our historical aviation leadership role in Africa and a testimony of the successful implementation of our fast, profitable and sustainable growth plan, Vision 2025."
Ethiopian has five more Boeing 787-900 and 16 Airbus A350 aircraft on order among others.
GebreMariam added: "Our new and cutting-edge fleet composed of B787s and A350s offer unparalleled on-board comfort to our customers and offer the best possible connections when traveling within Africa and between the continent and the rest of the world."
---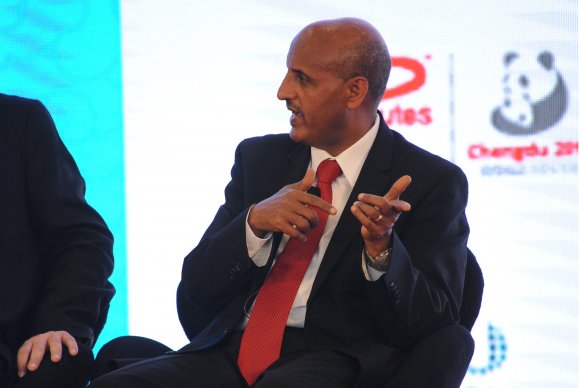 Hear from Tewolde GebreMariam, chief executive of Ethiopian Airlines, at Routes Africa 2018. During the Conference Programme, he will take part in a CEO Keynote Interview, offering valuable insight into the carrier's future strategy. GebreMariam will also discuss the huge potential for the Single African Air Transport Market.
---
26 countries commit to African open skies
Twenty-six countries have so far committed to Single African Air Transport Market (SAATM), the African Union has revealed.
Speaking at the fourth ministerial working group for SAATM, Togo's transport minister Ninsao Gnofam urged the other 28 countries in Africa to sign up to the initiative, designed to liberalise air services.
Some of the countries to have already committed include Benin, Chad, Congo, Egypt, Ethiopia, Ghana, Kenya, Liberia, Mali, Nigeria, Rwanda, South Africa, Togo and Zimbabwe.
Air Baltic to buy up to 60 CS300s
Latvian carrier Air Baltic has signalled its intention to purchase up to 60 new Bombardier CS300s.
The airline has signed a firm purchase agreement for 30 aircraft, with an option for another 30. The carrier hopes to have a total of 80 Bombardier CS300 planes by 2024.
Martin Gauss, chief executive of Air Baltic, said: "We are now commencing the implementation of our next business strategy – Destination 2025, which foresees Air Baltic expanding the map of its operations.
"A critical part of this new strategy is the introduction of a larger and exclusive fleet of all-CS300 aircraft, which are the most suitable aircraft for the markets in which we operate."
With the order, Air Baltic has become the largest European C Series customer and the second largest customer worldwide with 50 aircraft on firm order.
AirAsia X increases Hawaii focus
Less than a year after entering the Hawaii market, long-haul low-cost carrier AirAsia X is to operate seven flights a week to Honolulu from Kuala Lumpur via Osaka in Japan.
The airline currently operates four flights a week but the service will increase to daily from 18 August to 27 October 2018.
Barry Klipp, head of commercial at AirAsia X Group, said: "Our maiden entry to Honolulu last year with amazing low fares has stimulated demand and generated tremendous interest from the Southeast Asia region.
"In less than a year, the market has grown exponentially and we are pleased to offer daily departing flights from Kuala Lumpur to Honolulu to meet growing demand and provide a welcome boost for tourism in both regions."